Well (somehow) it's that time of year again. The days are warmer, the nights are balmier & the iced rosé is this season's most popular accessory, pairing perfectly with a little white summer dress. Keen to host your own easy, breezy summer soirée? Here are some fabulous tips to get you started…
Luxe for Less Tableware
Well, this part of the night has never been easier thanks to wMaxell & Williams' beautiful yet super affordable ranges. My current fave? These dramatic Marblesque plates are a fresh take on a traditional style & are the perfect table addition for your next soirée. They have been specifically created for casual entertaining & as a self-confessed marble addict they are right up my alley. These plates are designed to share food & fun, whatever the occasion. Also no two pieces from this collection are alike as the intricate alabaster effect is created as the glass is fired! I also have a major crush on these stemless wine glasses (who needs stems anyway?). They are that little bit more casual & in my experience, much less likely to be knocked over when reaching for that extra serve of pasta! However you want to elevate your next event, the team at Maxwell & Williams certainly have you covered. Check out all their easy & affordable ranges here.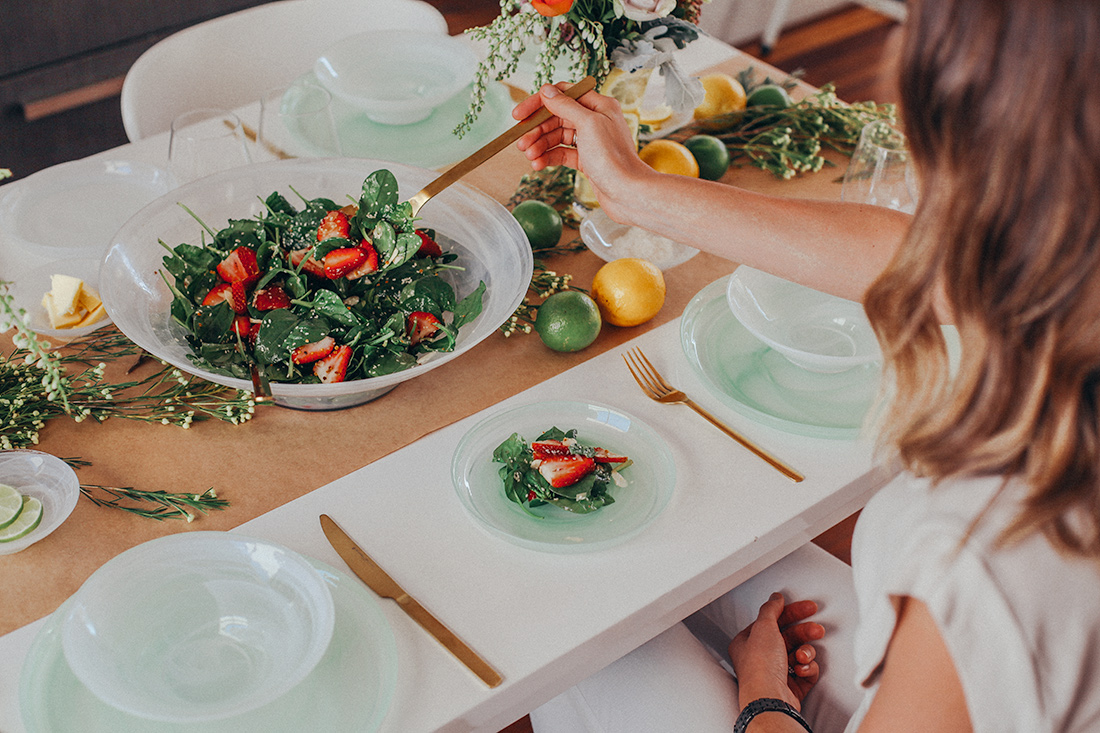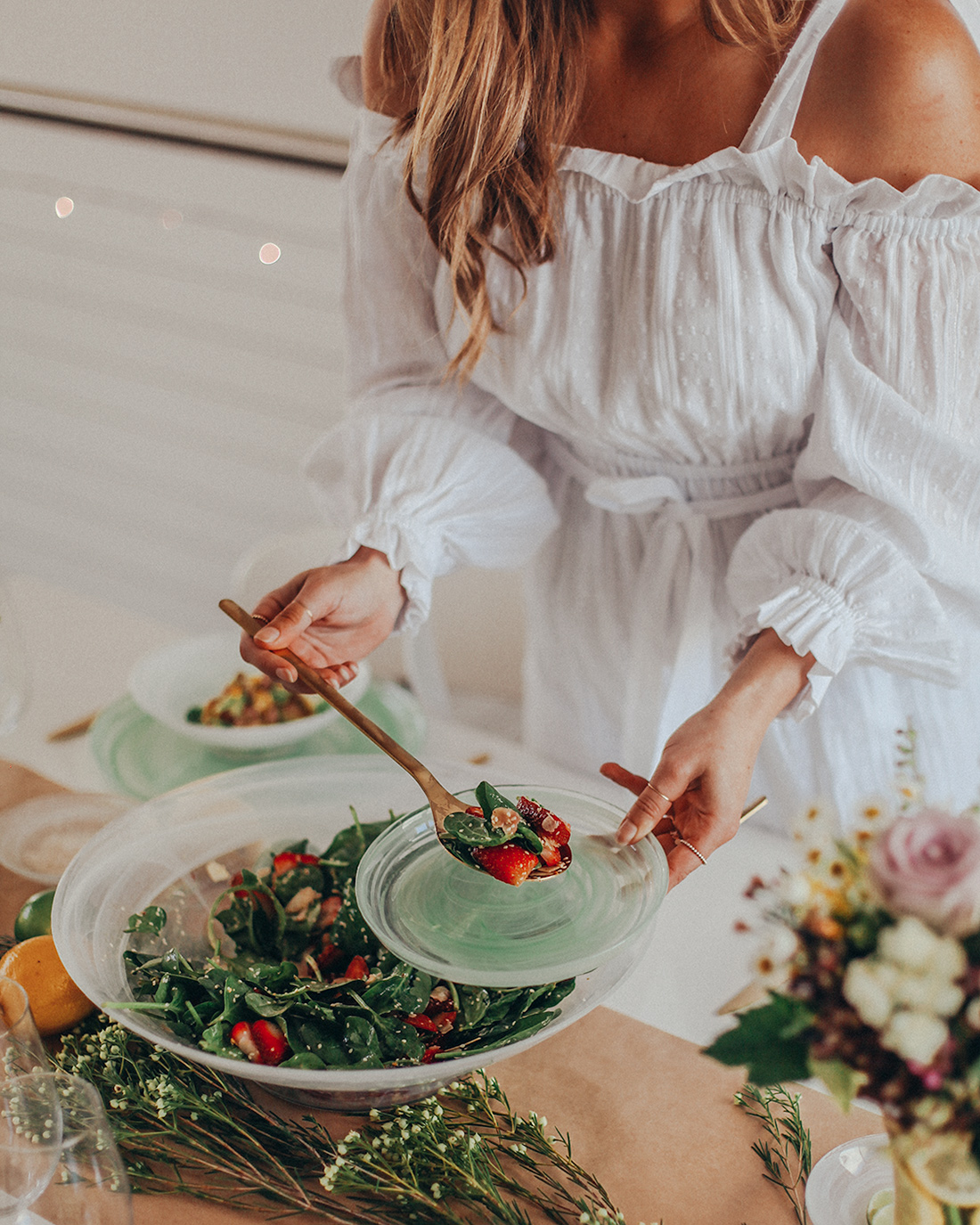 Ask Your Guests to BYO a Dish Each
No gal wants to be slaving over a hot oven or hot barbecue all day in summer so share the love with your guests & ask everyone to bring a dish. We always do this amongst our friends & it makes an incredible difference to your hosting stress-levels. In the case of other supplies, such as disposable plates or cups, it would be better to buy in bulk online. This might not only keep you feeling relaxed as hostess, but also means you can enjoy your dinner party so much more! Delegate the salads, appetisers, desserts and drinks so everything except the big stuff is covered. Also, if your guests offer to help on the day, be sure to readily accept it! They can help set the table, organise bubbles or any last minute tasks you need done.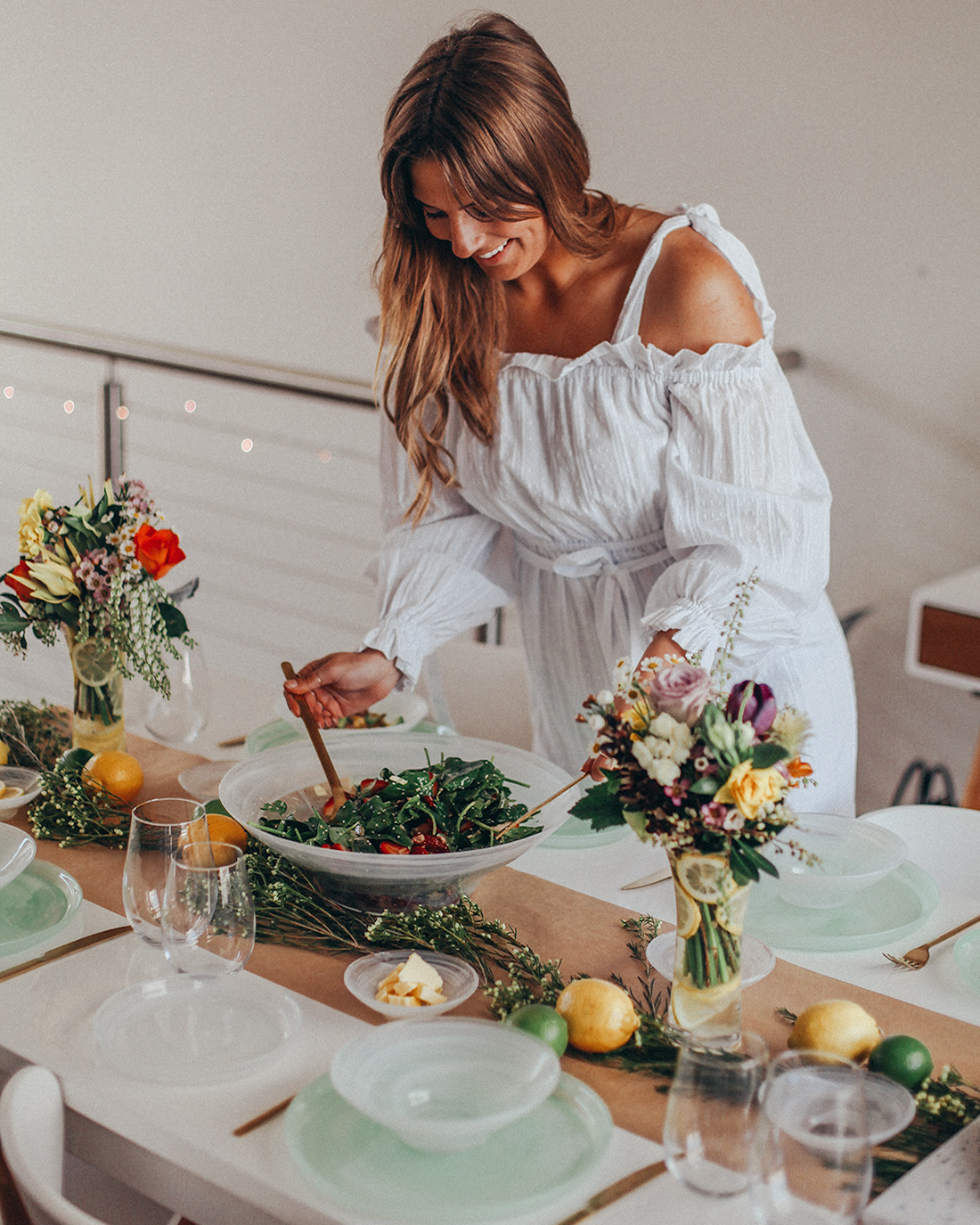 Let Them Graze
If there is one thing you can prep ahead of time without too much fuss, it's a bountiful cheeseboard. This can help keep guests fueled as they arrive & also provide the centrepiece for some post-dinner chats. Just don't leave anything sweet outside or on the table unless you want to find it all literally crawling with ants. Enlist help from a site such as https://www.pestcontrolexperts.com/termite-control/ if you have a particular pest problem so that you don't have to worry about swarms of insects ruining your efforts. Essentially, the moral is to leave the dessert for later! Instead, cheeseboards are the ultimate combination of sweet & savoury so they work perfectly throughout the evening. Plus they are a guaranteed people pleaser, I am yet to come across anyone who isn't a fan (surely they don't even exist!). Meanwhile, how fabulous are these terrazzo serving platters? Once again, beautiful eye-catching tableware that doesn't break the bank.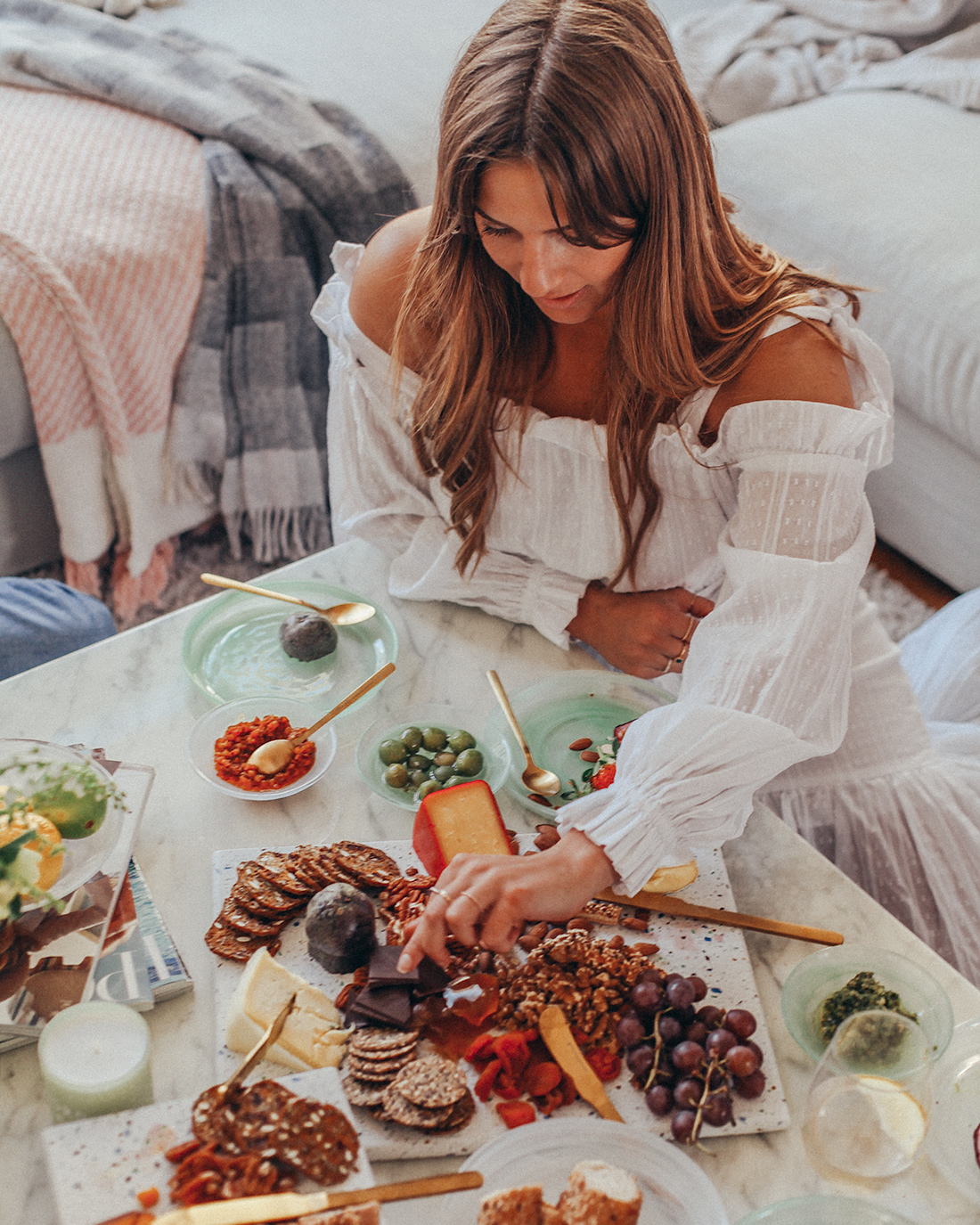 Decorate With What You Already Have
My go-to for decorating ideas is always the holy grail of inspiration, Pinterest (do you follow me there yet?). It can be easy to go OTT & spend a fortune on decor when entertaining but remember you can also keep things in the DIY department to some extent. Use flowers from the garden (or in this case, my parent's garden as their green thumbs are much greener than mine) to create some cute posies along the centre of the table. To add a bit more color into the party, you could consider using a disco mirror ball or some LED party lights that you used for the Christmas last year. If you're like me & don't own a table runner then use some brown wrapping paper to create the same effect. Easy! Lemons & limes scream fresh summer fun, so use these to decorate along the table. You can even slice up some lemons & add them to your vases for some extra pizazz & colour. Fairy lights are also a breeze to put up & will add some radiant mood lighting. Consider some wall decor that screams summer, like a lemon or pineapple neon light that you can design on websites such as www.neonfilter.com, if you want to go a little more bold on the decor.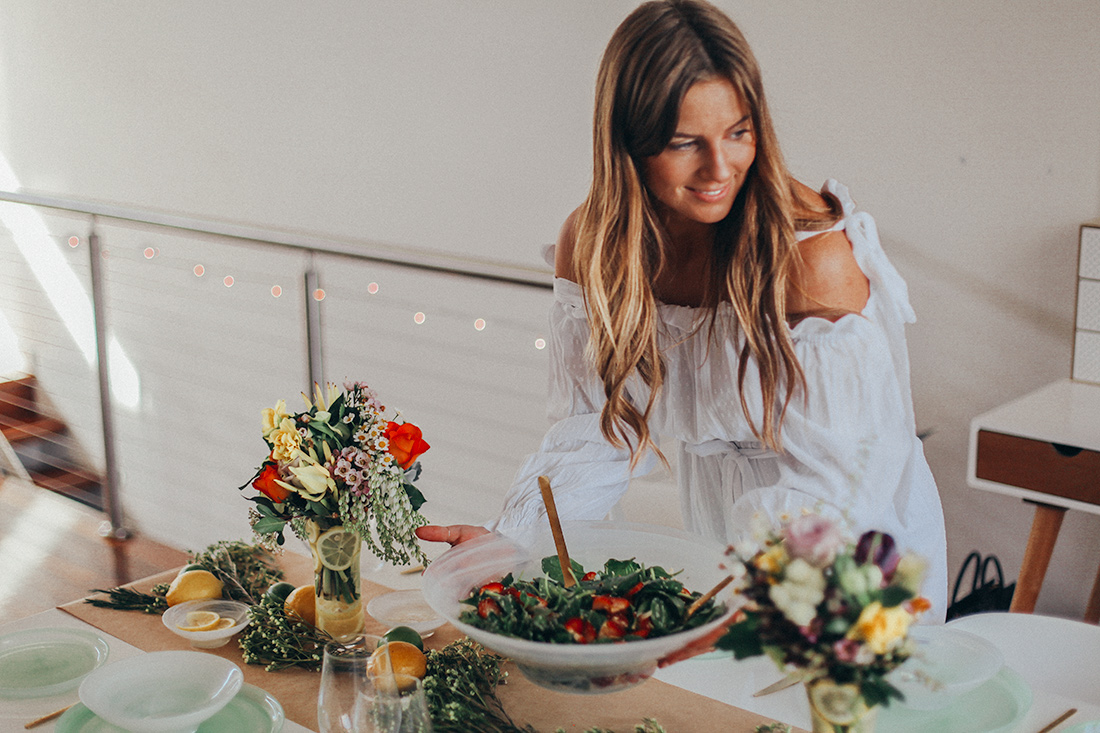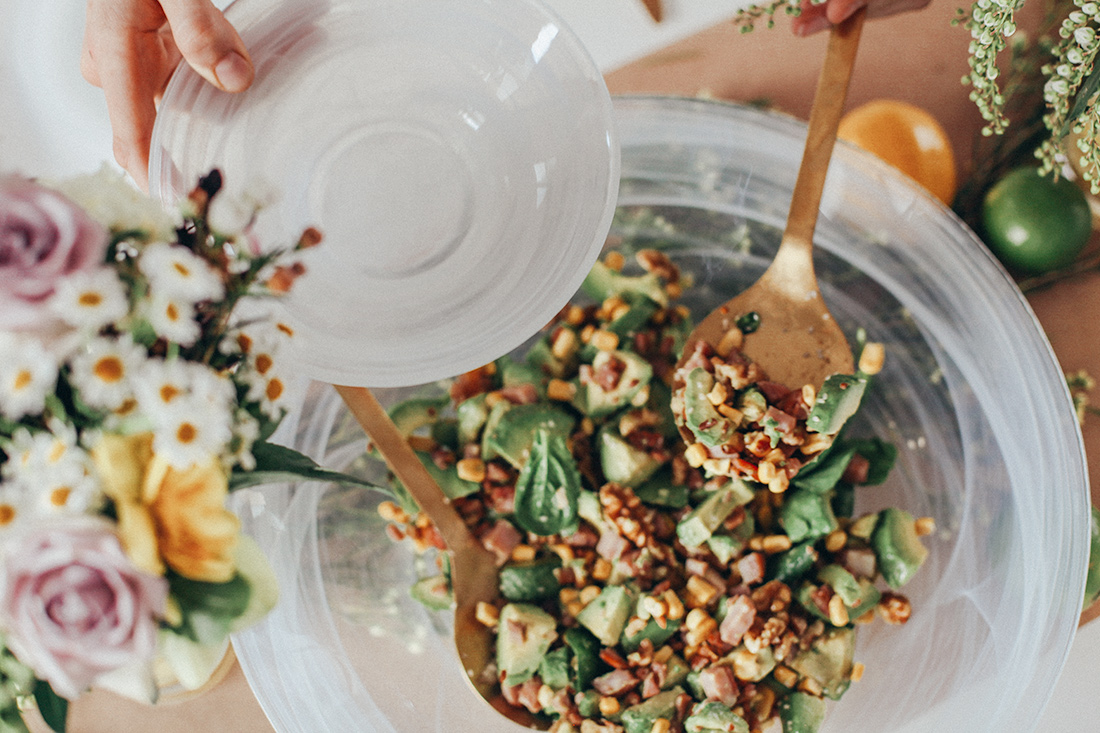 Serve a Tried & Tested Favourite Recipe
Hosting a dinner party is not the time to try out some new dishes so don't even think about it! Save that Nigella Lawson experiment for a rainy day when the clock isn't counting down & the pressure is off. Stick with something you know how to cook without having to follow a recipe. For example, this strawberry & spinach salad is one of my go-to's because it's super yummy, super fresh and super easy!
Strawberry & Spinach Salad
You'll need a couple of punnets of strawberries, washed & sliced lengthways. Add these to a few large handfuls of baby spinach leaves and sliced almonds. Add a tablespoon of balsamic vinegar & a tablespoon of olive oil then toss gently. Top with sesame seeds & you are done!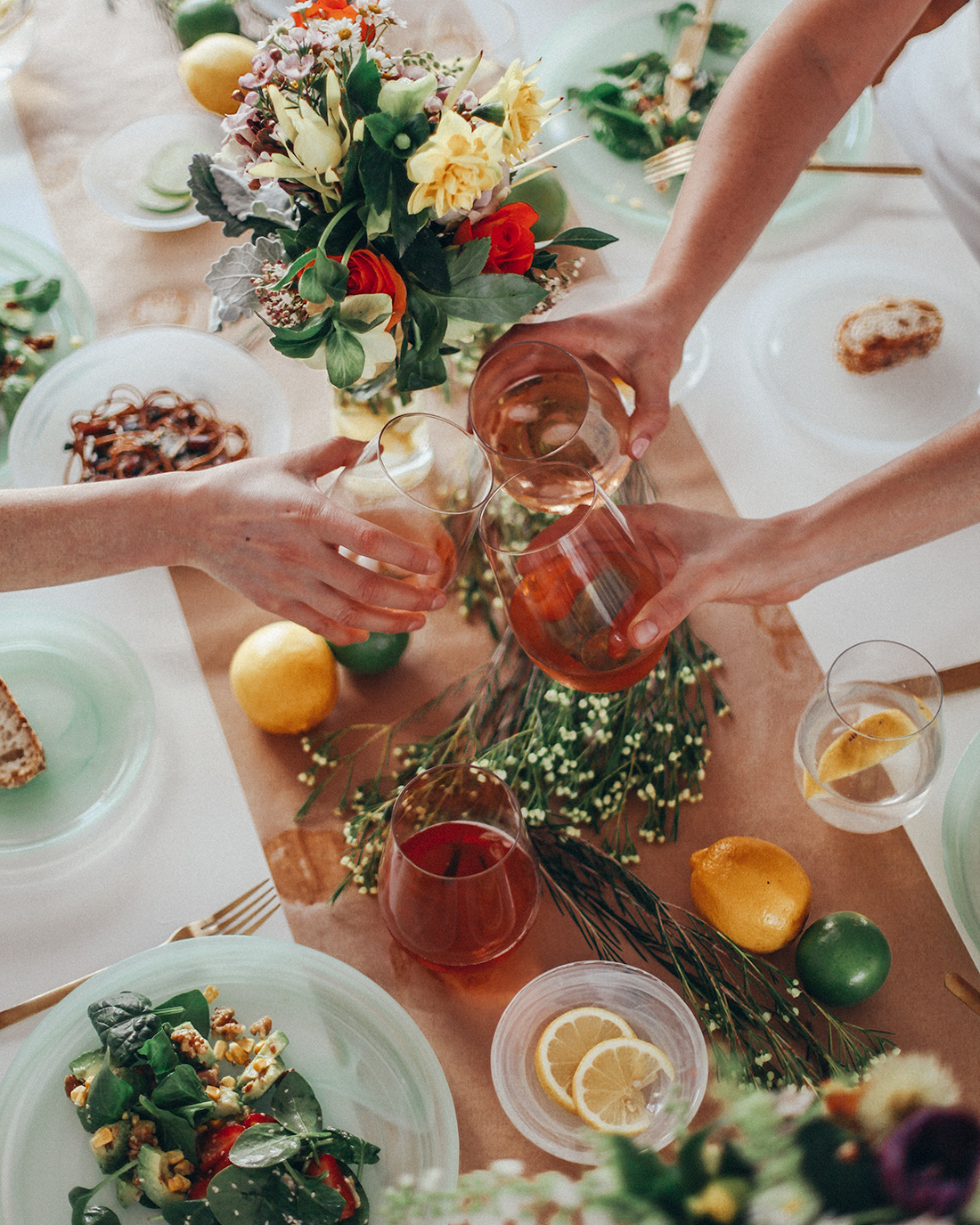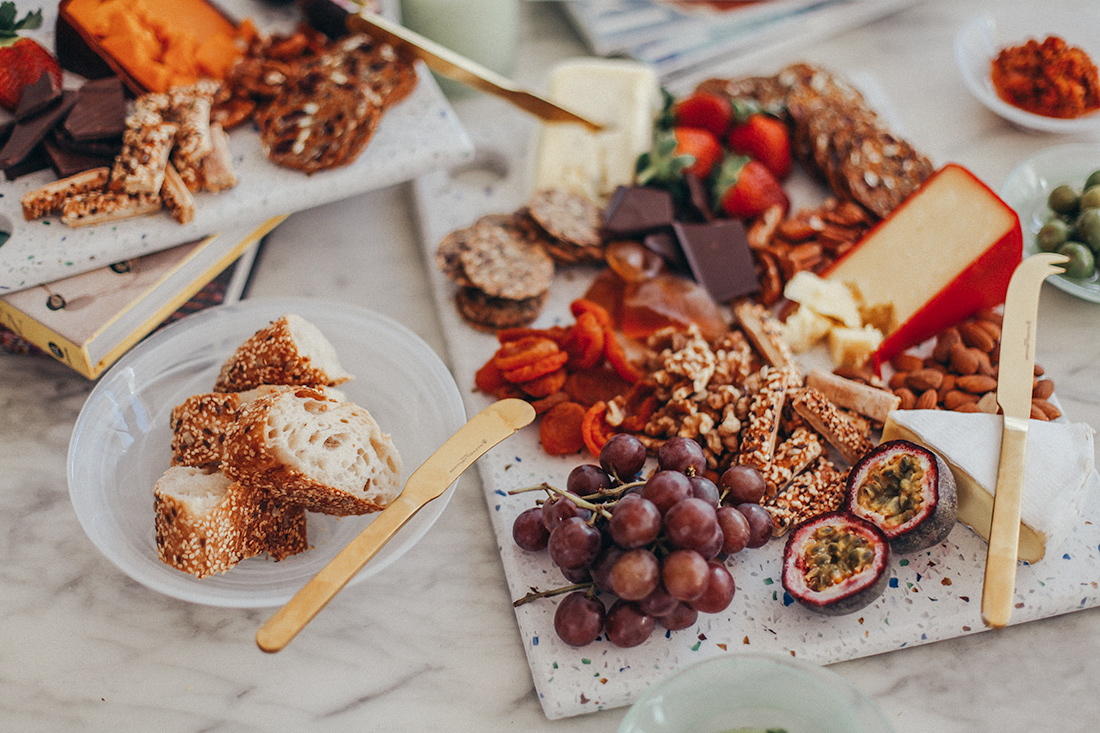 Now if that's not a recipe for a summer soirée, I don't know what is! Remember to play some fun tunes that will add to the party, not overtake it. Think Frank Ocean or Lauryn Hill or get organised & create your own playlist like me. So are you feeling inspired to host your own dinner party yet?