Not sure if I made the announcement here (I did on instagram so that certainly makes it official right?) but for those of you who don't know… I am engaged! It has been the dreamiest, most loved-up few months of my life & I wish it could last forever! Thank you to everyone who has reached out to me and my fiancé Daniel, we feel so darn special. It truly is a magical time when you get engaged, such a surprise when that person get's down on one knee, presents you with a 2 carat oval engagement ring or a cushion-cut diamond ring, and they ask that beautiful question. Perfect.
This is a truly unique & unforgettable time in my life so we are doing our best to soak up every single second as we only intend on doing this once (as you'd hope)! We might have to hire professional photography services from the likes wedding photographer Virginia Beach to capture all our special moments so that we can reminisce them later and feel special about them. That said, we'll kick into planning mode soon but we want to enjoy ourselves just a little before diving in! I'm looking forward to planning the honeymoon especially, as we could go anywhere, just us two, the newlyweds! Maybe Paris? Italy? I'll have to bring along some pheromones for women to make it extra special, or a few romantic things to make it a truly special time for us both.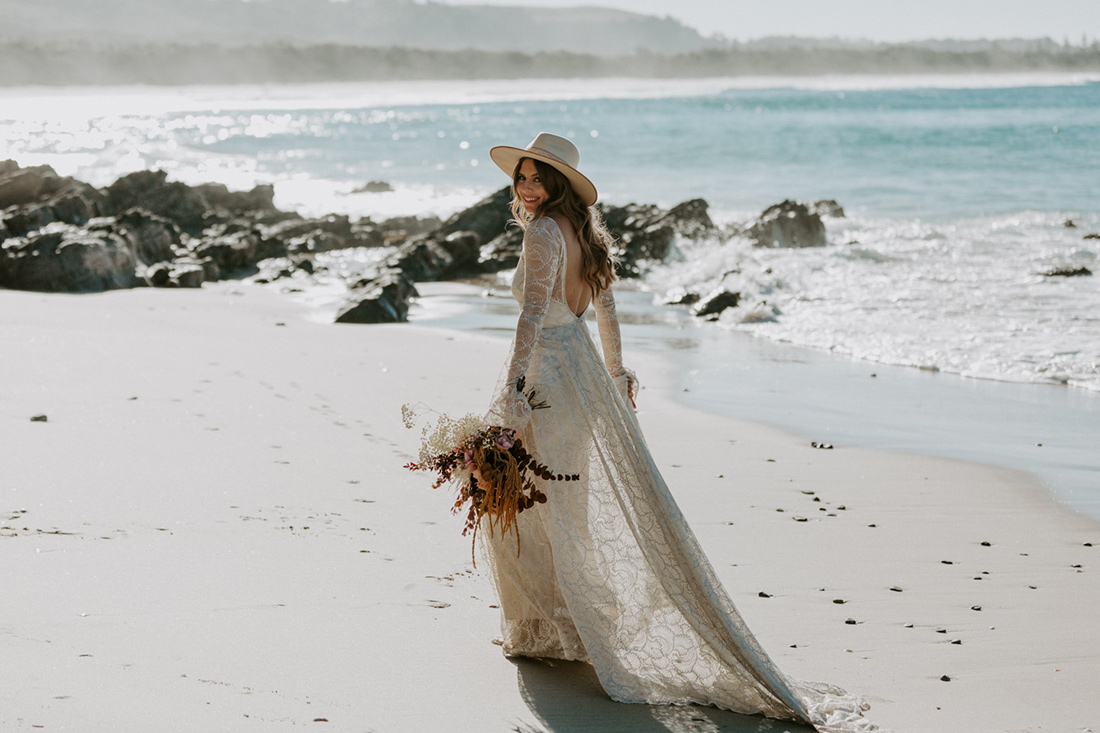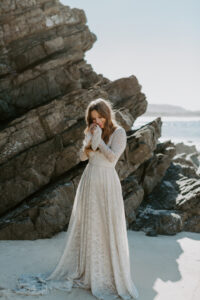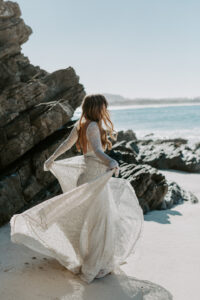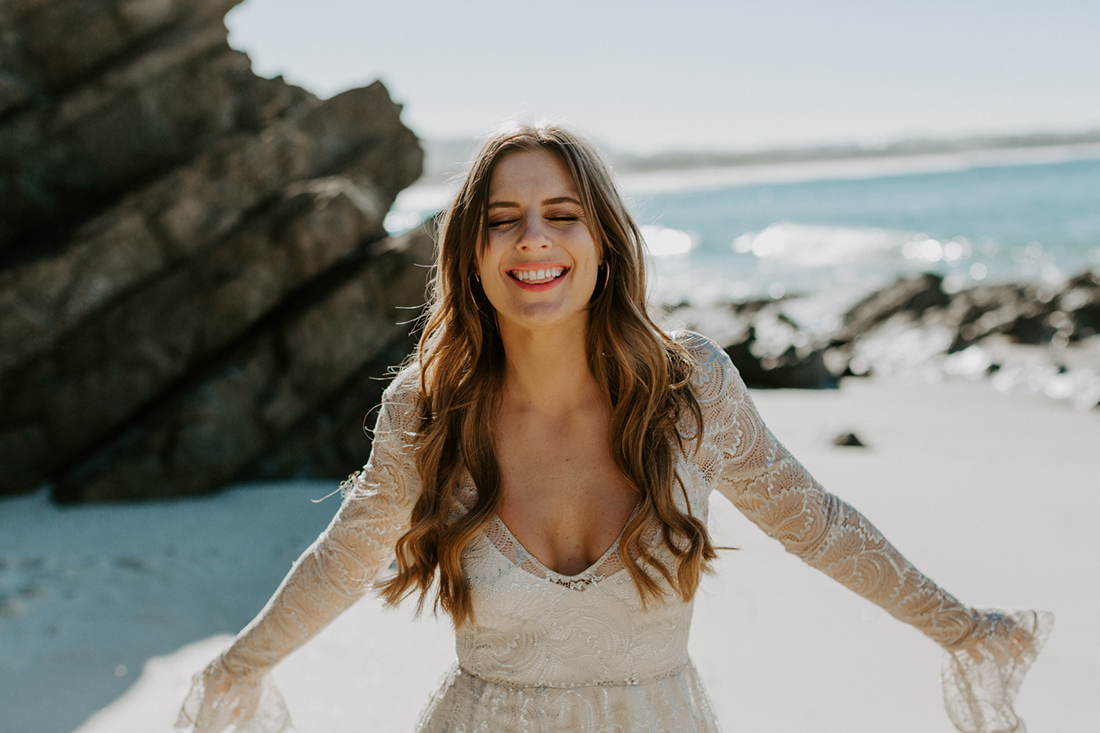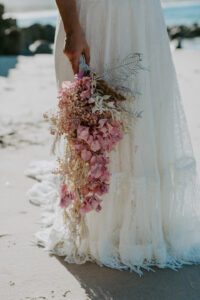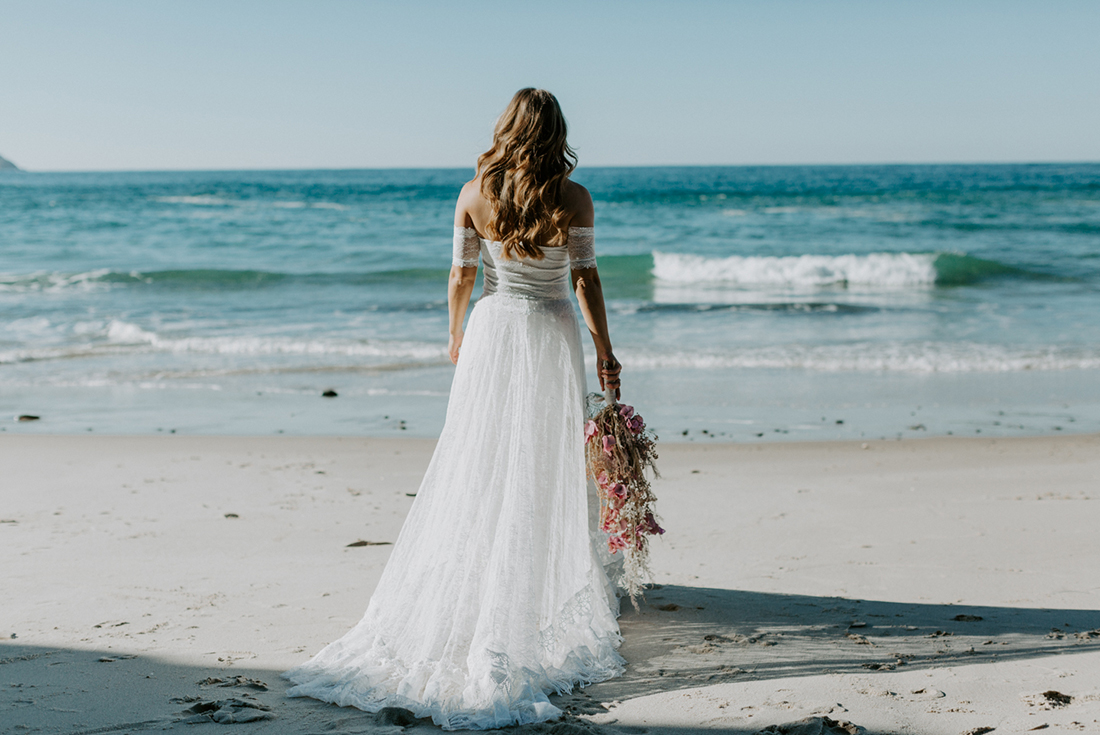 Now if you've been following my wedding journey closely on social media there is no denying that I've been LOVING the wedding preparation. Whether I was picking out the cake, choosing a professional to handle wedding photography Rhode Island, or searching for a good dress, I thoroughly enjoyed the entire process. Speaking of wedding dresses, who knew there could be so many ways to recreate a white dress! To be honest, going into my first bridal shop was super daunting & somewhat stressful. I was super anxious that the dresses wouldn't fit over my hips or that they would all be super unflattering on my size ten body. To my pleasant surprise this only happened once and I discovered a new love for wedding dress shopping. After covering a lot of our local designers, I decided to head up north to sunny Queensland to try on a brand that I have long been lusting over on wedding-inspired Pinterest boards – Grace Loves Lace.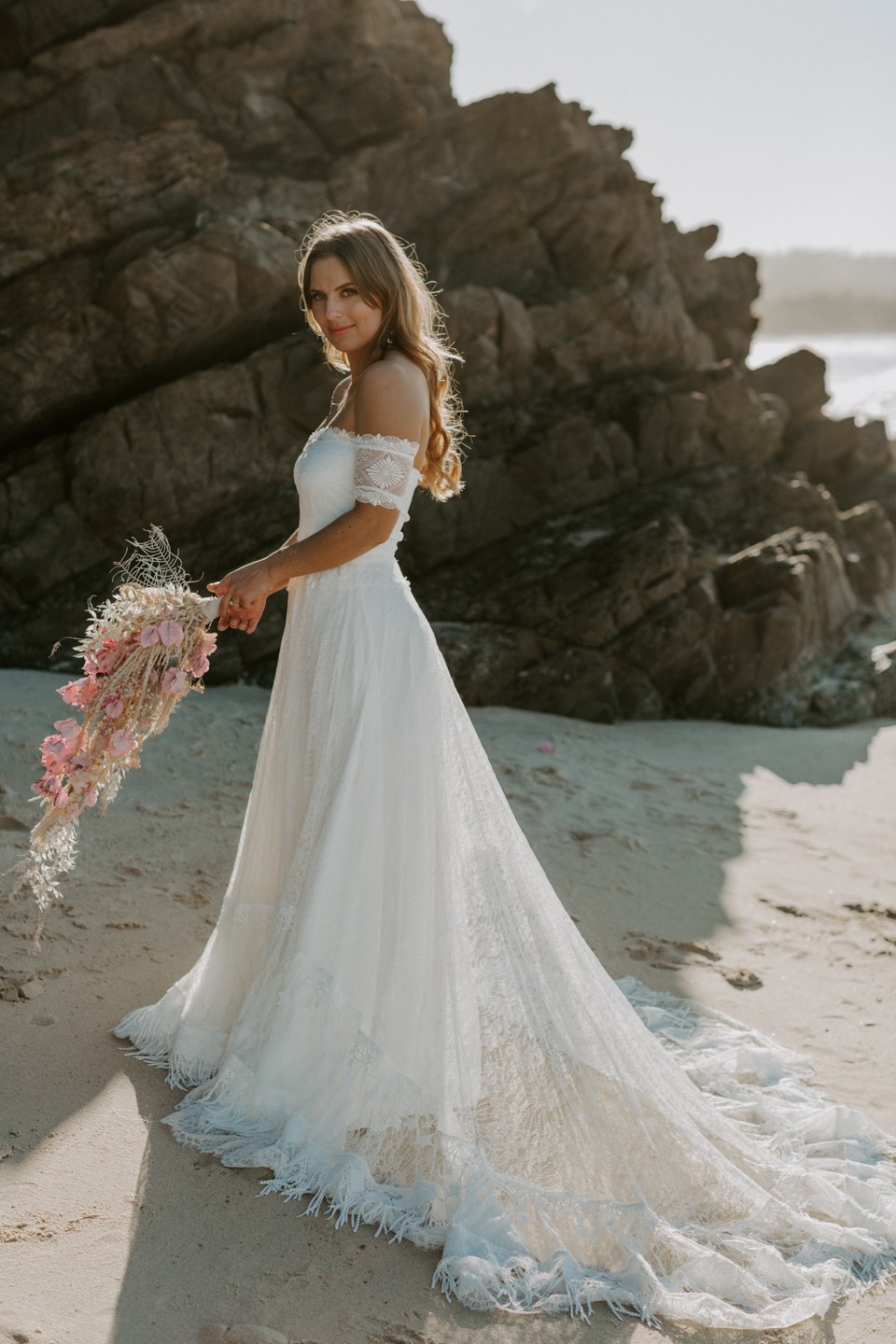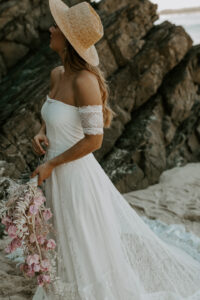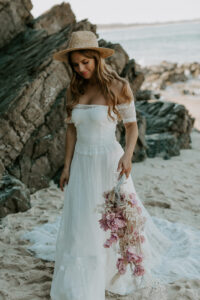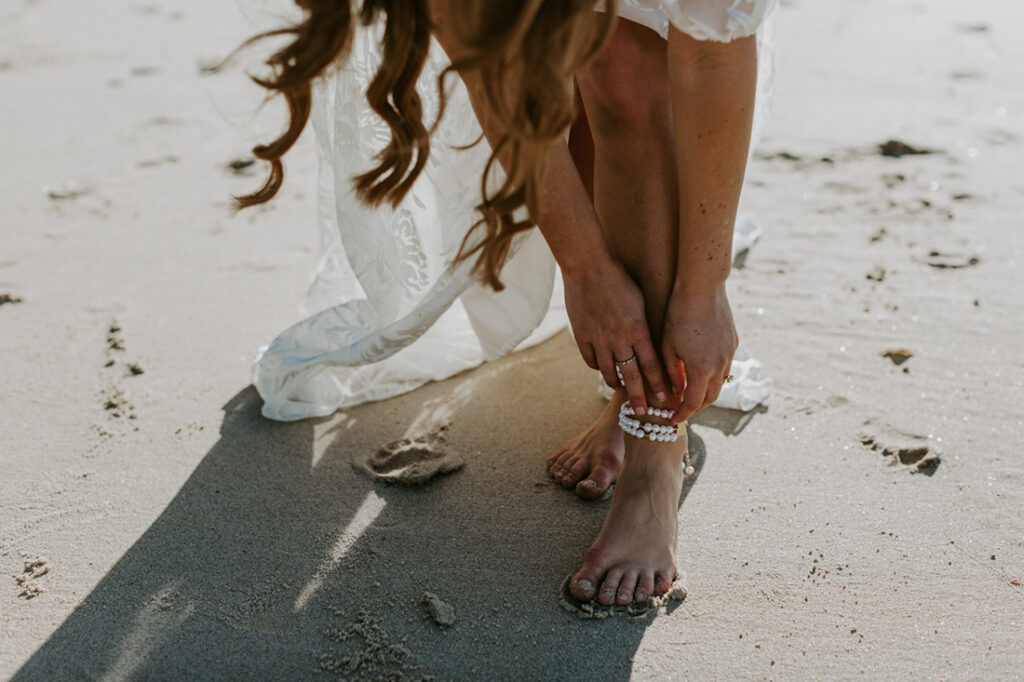 Grace Love Lace epitomises the non-traditional, free-spirited and beach-loving bride. Their stunning range of lace gowns are effortless, unstructured and timeless. Lucky for me, I was able to runaway with some of my faves from the showroom to a secret Byron Bay beach with my good friend (and wedding photographer extraordinaire!) Beck Rocchi. The results of some epic light flare and a rugged backdrop were nothing short of incredible. I think this would have to go down as one of my all time favourite shoots, the only thing missing was my darling groom!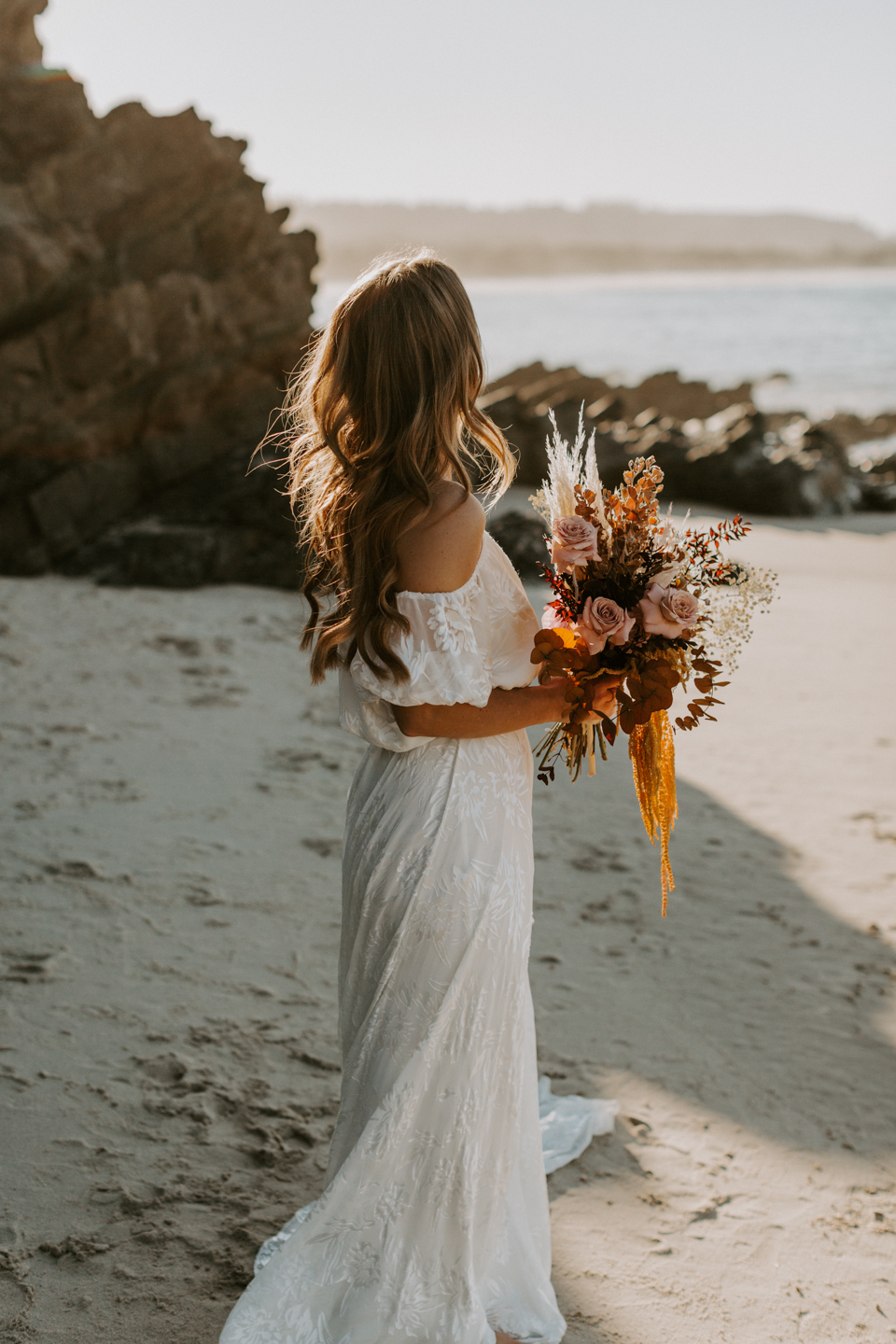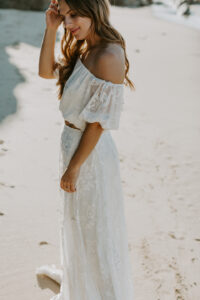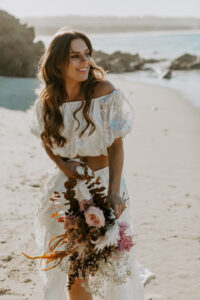 And in some exciting news for Grace Loves Lace fans (like me!) they are opening up a brand new Melbourne showroom next month. Yay! I know I'll be popping by for a champagne and to try on the rest of their gowns because can a girl ever road test too many wedding gowns?
Wearing (in order top to bottom):
Grace Loves Lace Bea dress, Grace Loves Lace Fabienne dress, Grace Loves Lace Loyola set.