Remember last year when I was lucky enough to visit IKEA HQ in Sweden? What an incredible experience that was! Having learnt so much about the brand's ethos, I came back with so many ideas & plans to make my home a storage-solving, user-friendly & eco-happy place. Some of which have eventuated, but many of which are still on my to-do list over a year later. So naturally, when I was invited by my IKEA family to come try out their newest immersive in-store experience at IKEA Springvale (and revamp my entire bedroom in the process) I jumped at the chance!
Who doesn't love having the opportunity to redecorate their bedroom? If you quickly get bored with the current design of your room like I do, it's only inevitable that you will change it around from time to time. And what better way to do this than shop at IKEA, as well as taking the time to search the web for the best peel and stick wallpaper on the market? If you get bored of your wallpaper, you can easily remove it and switch it to something else (definitely something that interests me). So, as I got the chance to give my bedroom a much-needed makeover, I have now found that I'm sleeping better than ever before. Here's why…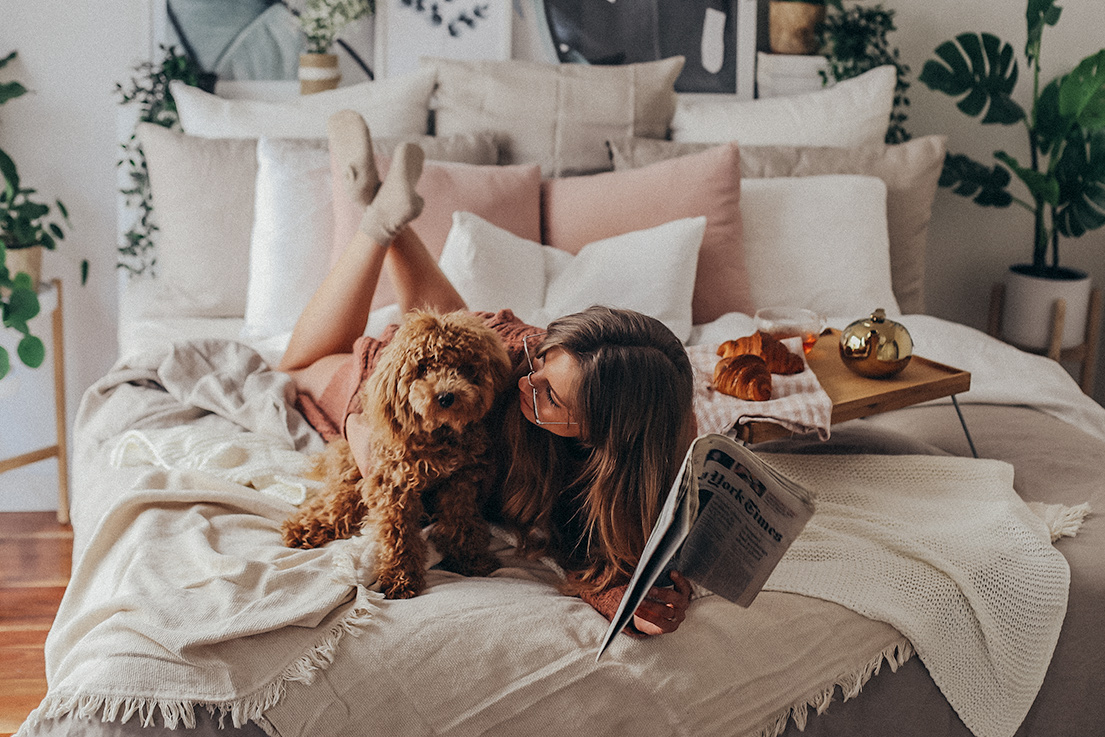 1. The IKEA Complete Sleep Studio
IKEA are obviously a pretty innovative group of Swedes & they seem to know exactly what it is their consumers need. Seeing as we spend about a third of our life asleep, it's no surprise that a good night's sleep on a good mattress is pretty much at the top of the list. There's factors like this "secret" softness measuring system or material type that affect the quality of a mattress. But not all mattress types are equal for everyone, so IKEA's Complete Sleep Studio mattresses come in a wide variety to accomodate for these factors. I've been due for a mattress upgrade for quite some time but really had no idea where to start or what to even look for. I reckon Sleepify Australia have some pretty good ideas – if only I'd found them before all this haha!
In addition the mattress IKEA's Complete Sleep Studio has a few more tricks up it sleeve to maximise sleep comfort. So into IKEA I went to give the experience a go. The first step? Use an interactive touch screen to select my ideal mattress preference. From quilt hoggers (guilty!) to Swedish meatball dreamers (also guilty!), the options were plenty! The end result? The HIDRASUND mattress. It's designed for back and side sleepers, prevents partner disruption during the night, is made from natural materials & even regulates your temperature! To complete the ultimate sleep selection I was recommended to purchase the new RUMSMALVA Ergonomic pillows which were a big tick from me. And easy as that I had the beginnings of a new bedroom!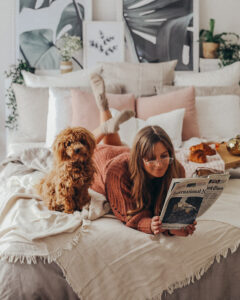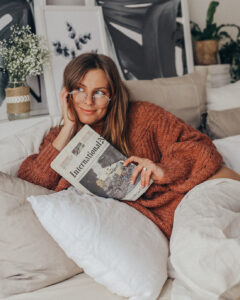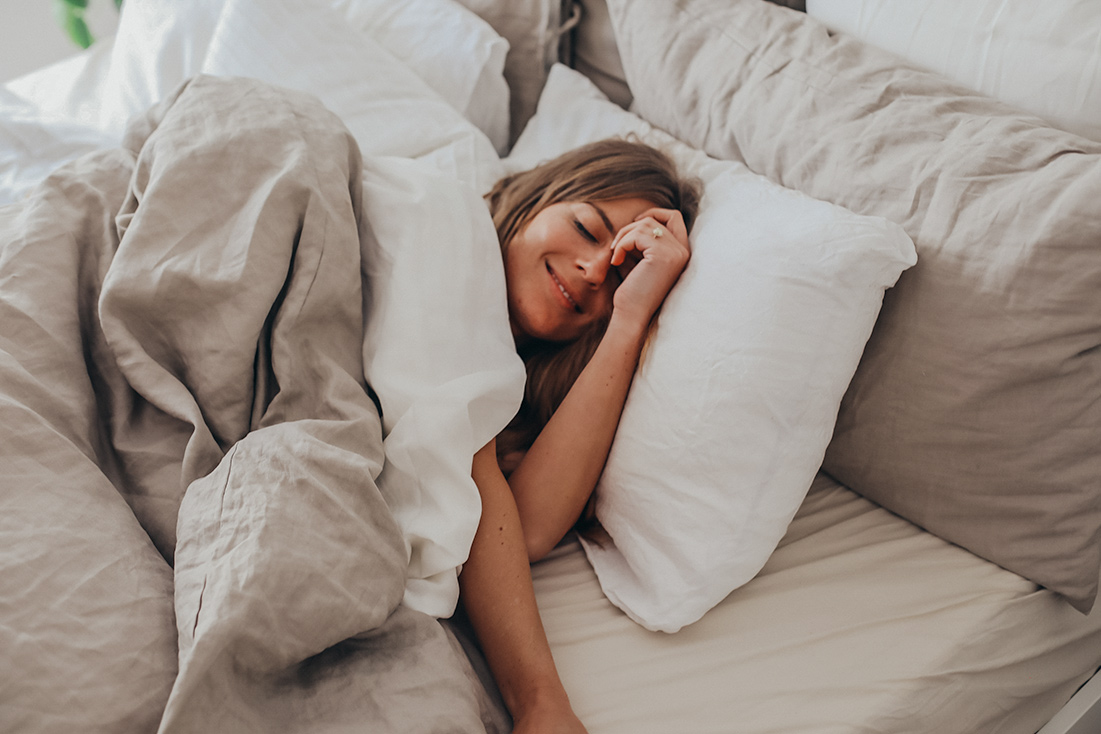 2. A Bed With Clever Storage
A soon as we became fur parents, a new, bigger bed frame was non-negotiable in our household. We loved the idea of having an adjustable bed for maximum comfort, but we did some reading on adjustable bed frames and decided that the it wouldn't be suitable for sharing with the pup. We also decided that our new bed HAD to have smart storage as I definitely have an overflowing wardrobe these days. IKEA love to create effective solutions to every day problems and our new draw-filled bed is just that. Even better, the bedhead has some hidden shelving which is just perfect for my nightly book as well as a sneaky place to hide my phone away at night! The digital switch off has never been easier. The shelf at the back is also perfect for adding some greenery to the room. Plants not only look great but they can help clean & oxidise the air for an even better night's sleep. All that school biology is finally making sense!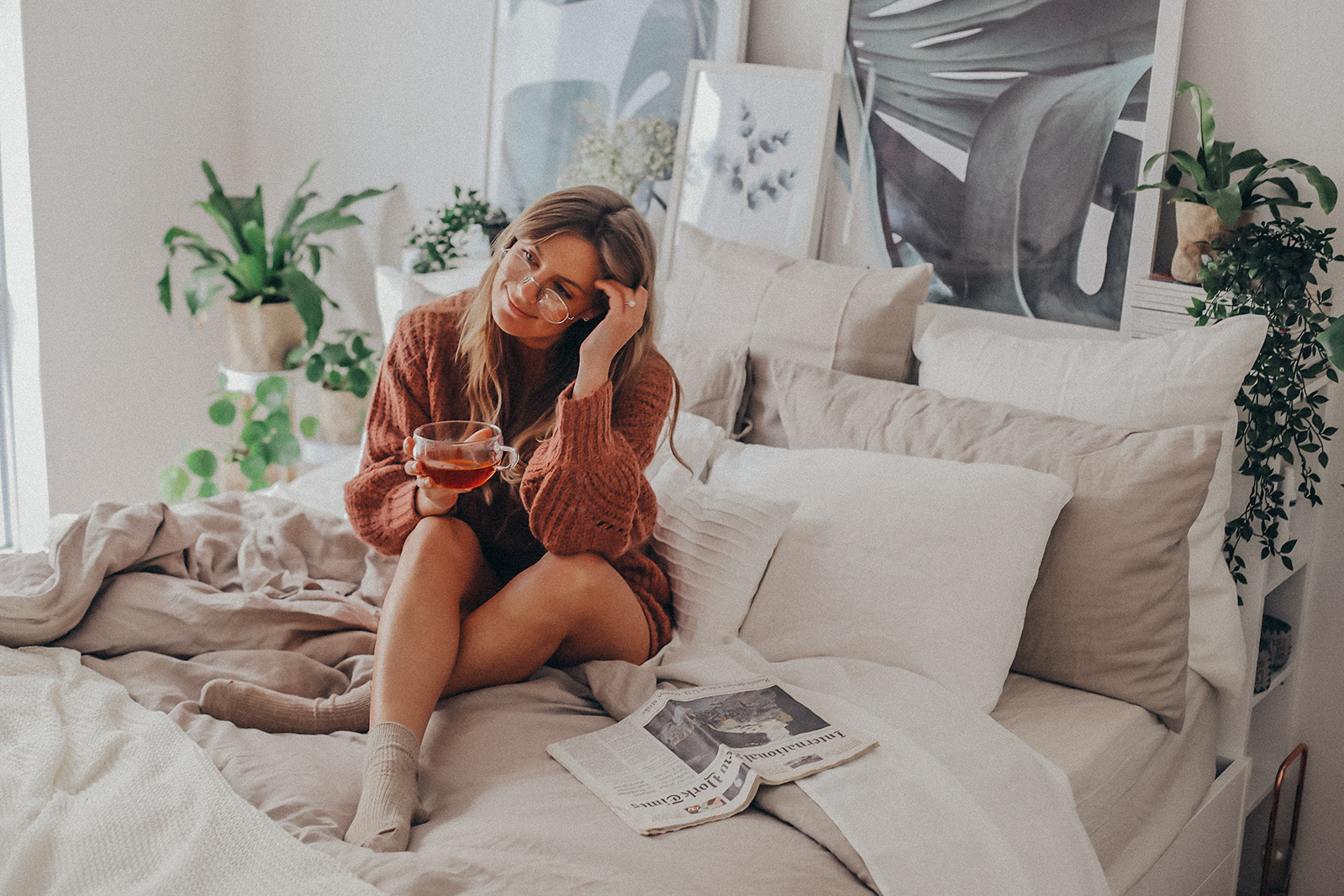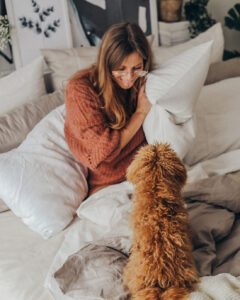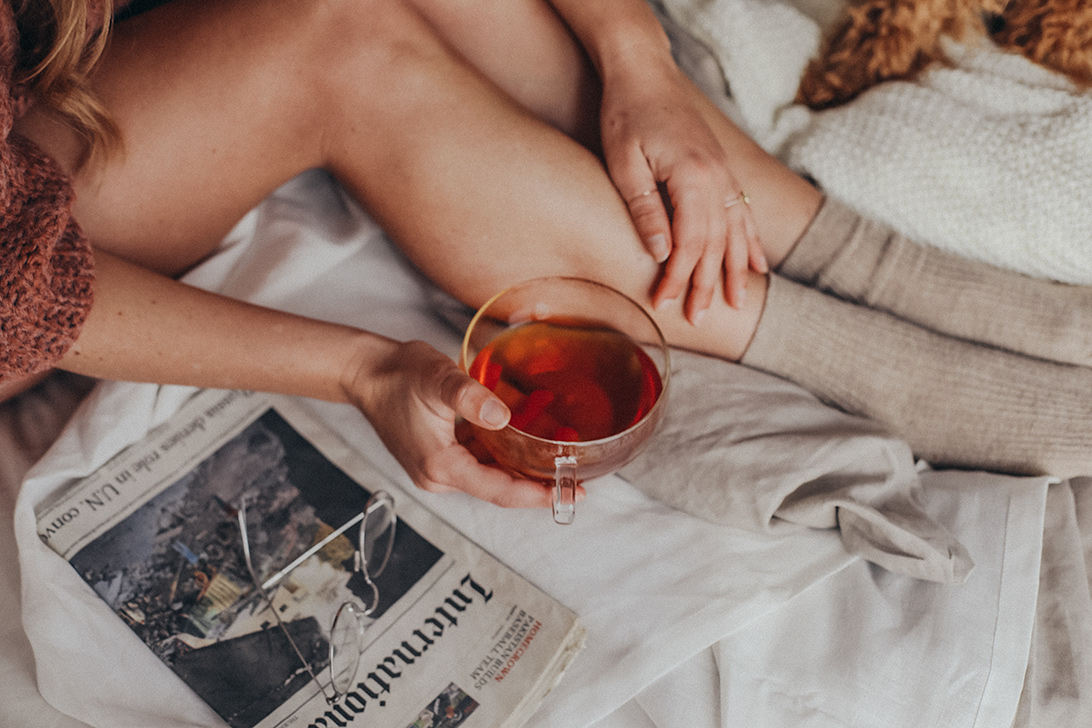 3. On Trend Bed Linen
This is definitely my favourite part in the whole process. It's the point where I get to inject some colour, textures and personality into the room. Whilst somewhat overwhelming, the range of bed linen at IKEA is incredible. To keep the other half happy, I opted for a neutral & muted colour palette this time round. I went for pure linen sheets, an eco-friendly option that is not only amazing to sleep in but helps your body keep a comfortable temperature throughout the night by breathing and absorbing moisture. I also love the distinctive texture & variations in linen. It's just so darn dreamy. Pun intended.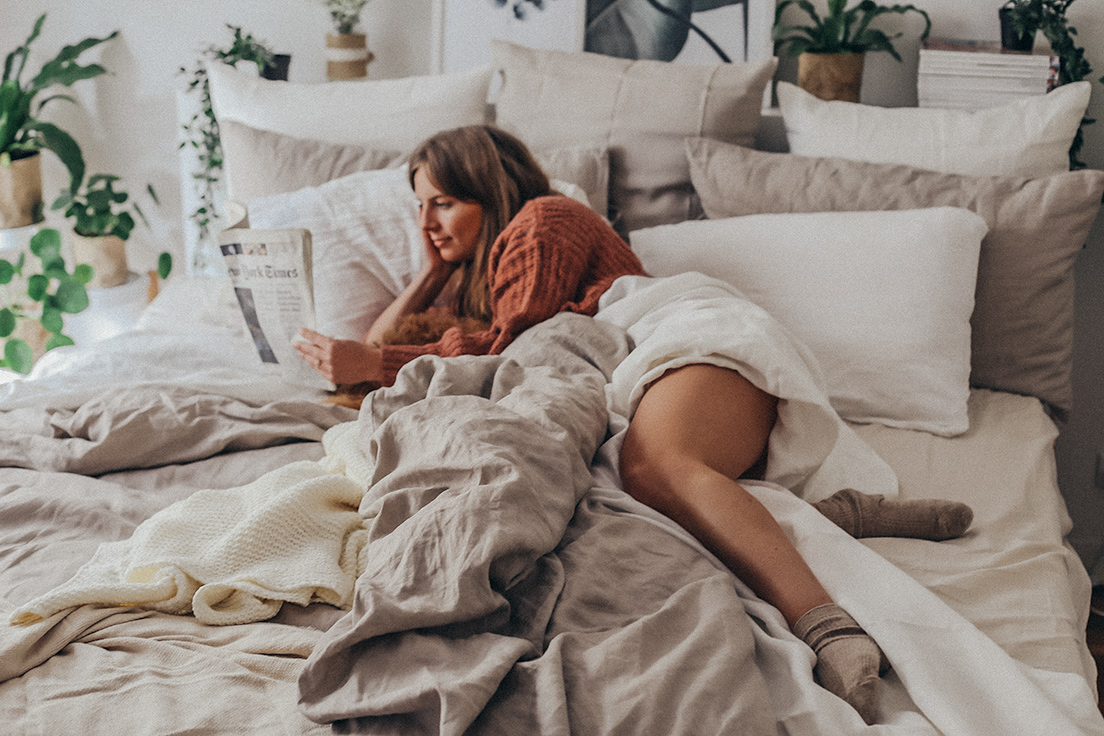 So whether you're a quilt hogger or a meatball dreamer, IKEA has something for everyone when it comes to sleep. The Sleep Studio was such a fun, seamless experience & made creating my new bedroom so easy. I found myself the cosiest combination of mattress, pillow, doona & linen.
The only thing left to do is set an alarm in the morning. Sweet dreams!