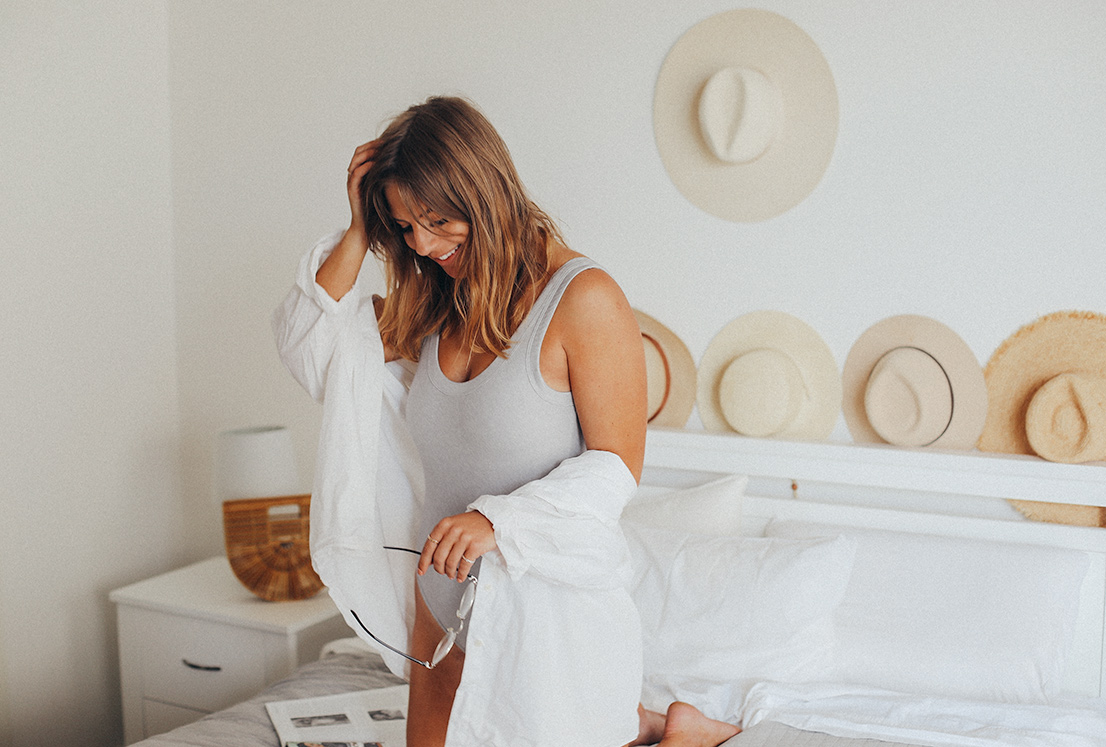 Two of my all time favourites have come together & the results are everything you could want (at a ridiculously affordable price). Yep, cult designer & New York icon Alexander Wang has joined forces with Japanese retail giant Uniqlo to create a capsule collection of undergarments that are certain to sell like hotcakes. These are the kind of pieces that will become functional wardrobe staples you will continue to use for years to come. Perfect for layering, the collaboration includes thermal leggings, bodysuits, underwear sets & singlets made from Uniqlo's famous heat tech fabrics that are as thin as they are cosy (ie. very). So naturally I managed to buy my favourite pieces in every single colour on offer.
I have ALWAYS been a sucker for Alexander Wang. I still remember saving up for my first Rocco bag and buying it second hand on eBay as that's all my student income would allow. The great news about this collection is that you can get the Alexander Wang name at the Uniqlo price. Ranging from $15 to $50 the entire capsule is extremely affordable (hence my stocking up on every colour way).  In saying that, when the prices are good it's very easy to go overboard so I have rounded up my absolute fave products from the range & even road tested them for you!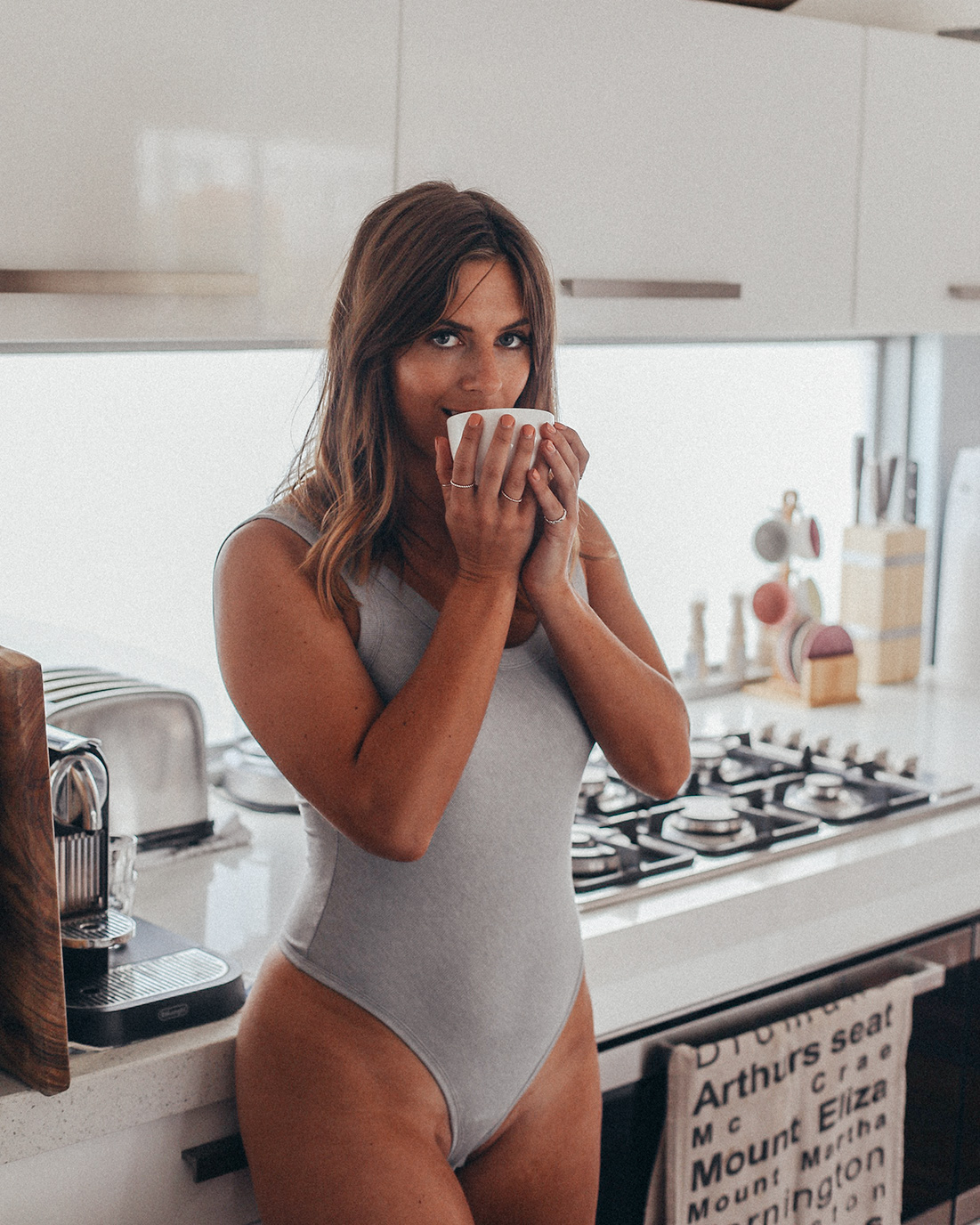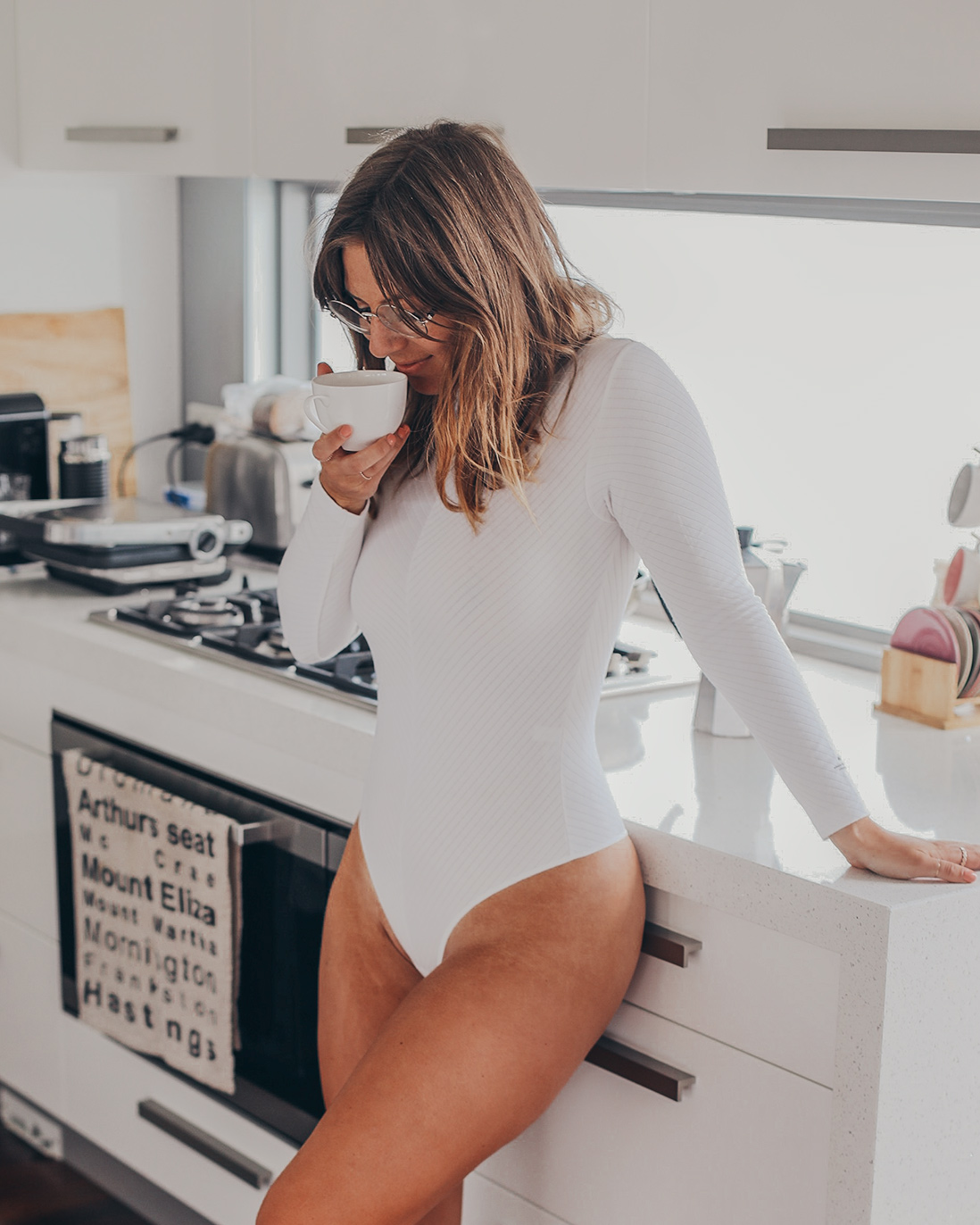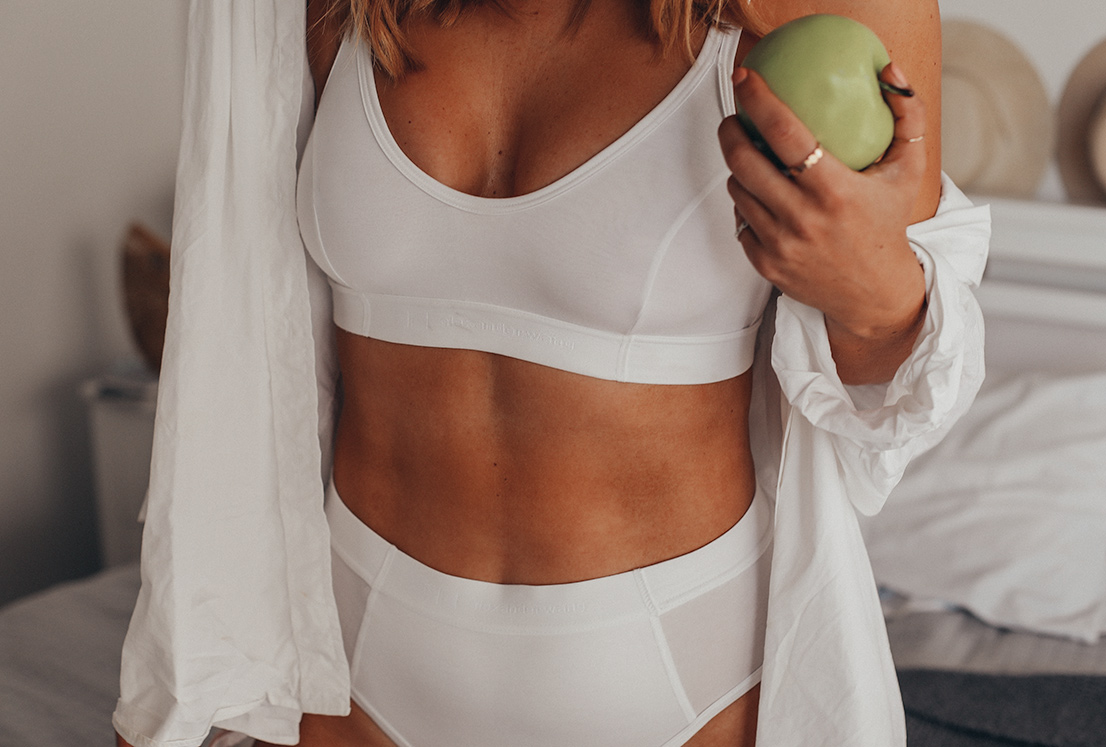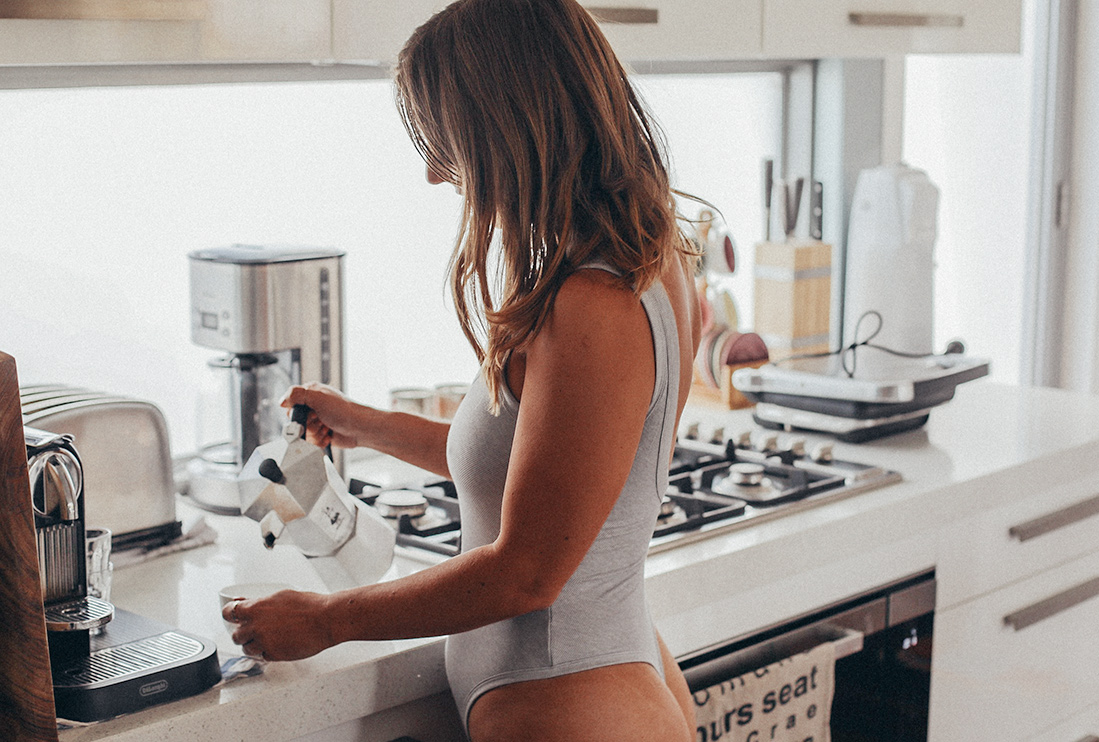 The Underwear
Lets start with the fit. It's not at all tight or clingy, in fact you could probably go down a size in the underwear as it's fairly roomy. Either way, you'll feel so comfortable in these babies. The bra is definitely more true to size, it's non adjustable too so remember that when purchasing! I really liked the fit of the bra & the elasticised band means no digging in or annoying indentations. The fabric is also super soft & the quality you would expect from an Alexander Wang piece is definitely there. It didn't take me long (one wear in fact) to go back to Uniqlo & get this set in the remaining shades. Bring on a summer lounging in these babies!
The Bodysuits
These are probably going to be the most popular & sought after pieces from the entire range. They are made from the lightest, warmest, ribbed cotton going round. Heck, let's get all technical. The material is bio-warming, insulating, moisture-wicking & moisturising. Now if that sound like heaven let me tell you that comfort levels are MAXIMUM when wearing these. The also have heaps of give so if you unsure what size to go, I would size down to be safe. The high-cut means no dreaded VPL either. Like I said, these bad boys are sure to sell out fast so get in quick before they go!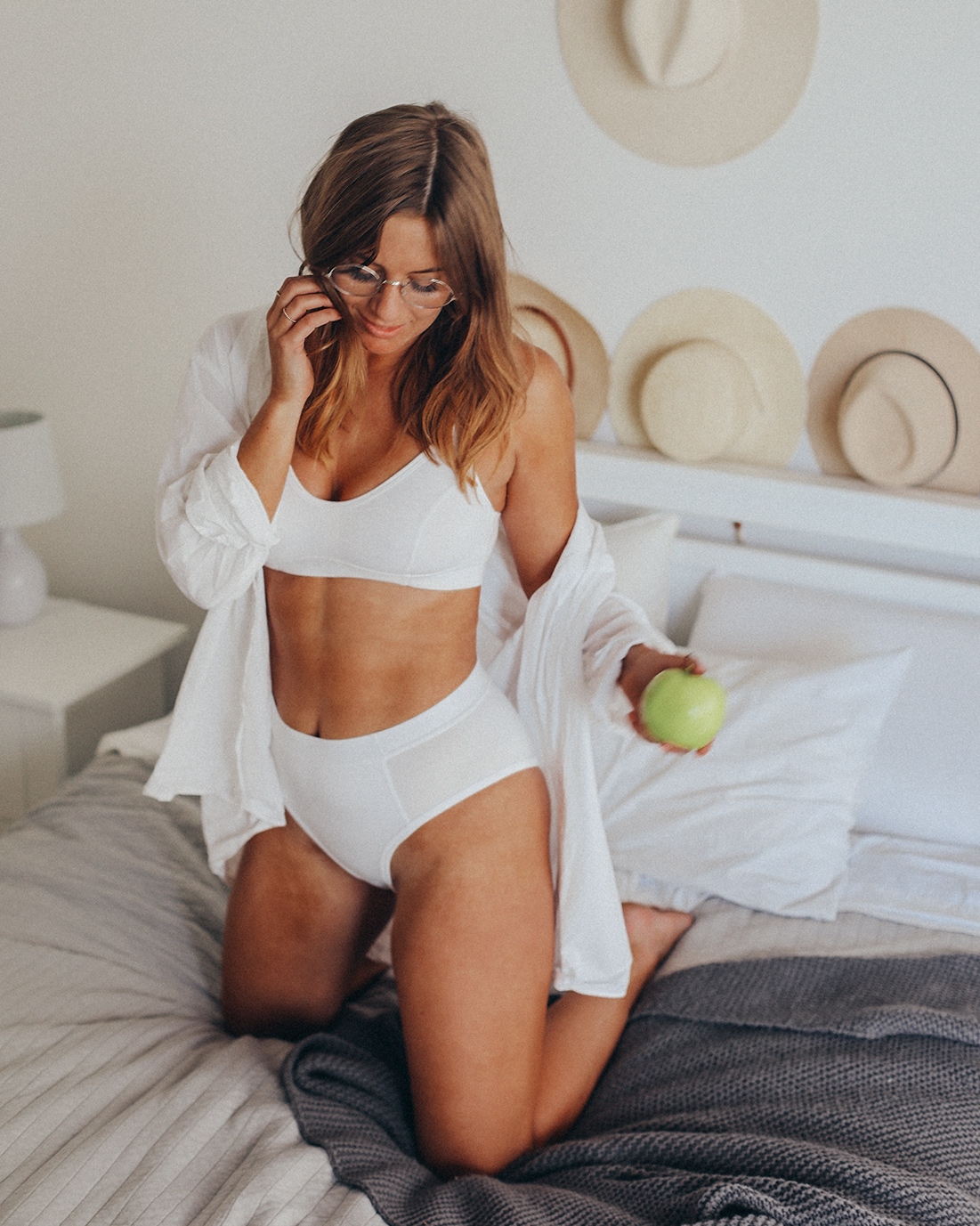 Now if you follow me over on instagram you would have seen my trying out all of these pieces on my stories (as per usual!). The quality really is as good as it looks. One word of warning though, the white pieces are somewhat see-through so if you are planning on wearing them as outerwear be aware of this to avoid any awkward situations! But seriously, this collection is going to fly out the door so either head in-store or jump online ASAP to shop the range. I also have to call it and say I think this has to be my favourite Uniqlo designer collaboration to date! What has been your favourite piece from this collection?