I don't know about you, but The Body Shop has always been one of my go-to staple beauty brands. I mean who didn't go through high school without their classic lip balm in the bottom of their school bag? Or one of their iconic body butters in their bathroom cupboard? Well these days, The Body Shop aren't just selling your favourite beauty go-to's, they're empowering impoverished women across the globe at the same time. How's that for life-changing?
Last month my fiancé & I packed our bags & headed off to the tropical paradise that is the Philippines. If you've never been to this incredibly stunning country, picture Bali or Mexico, but without the crowds & without the pollution. Add in some white sandy beaches & the bluest water you have ever seen & you have it. Of course when the time came to fill my cosmetics pouch for the trip, naturally I packed one of my old body shop faves, their multi-purpose shea butter.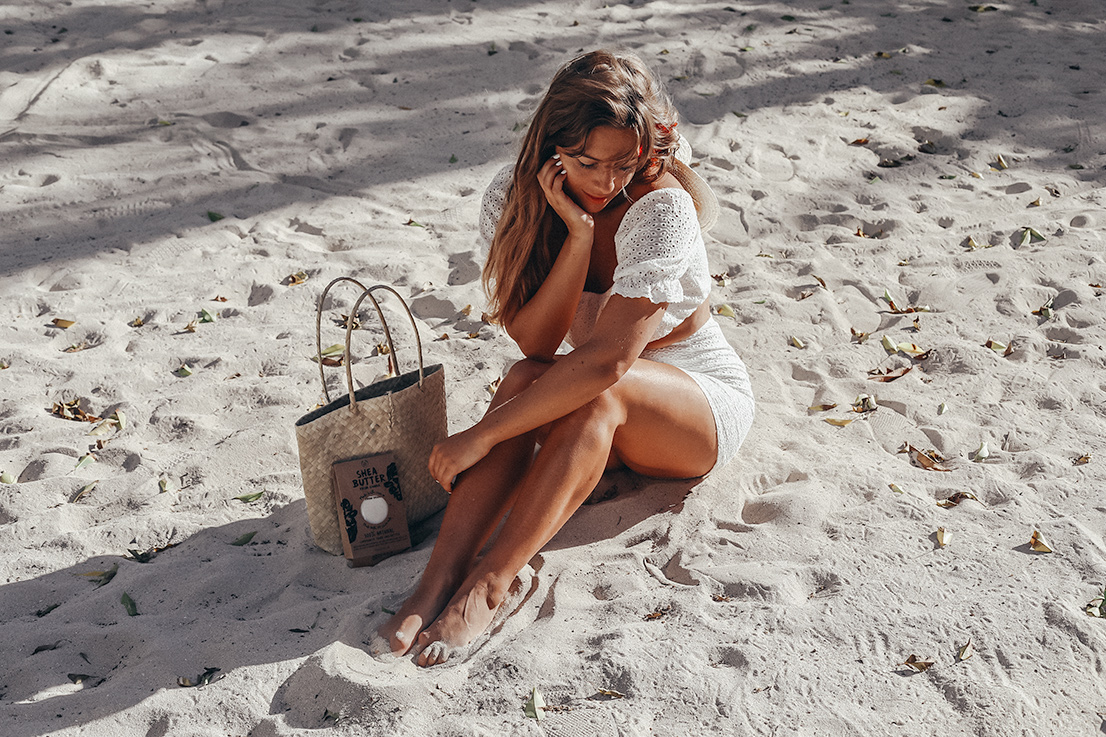 The Community Trade Initiative 
In case you weren't aware – & unlike many everyday cosmetic companies – The Body Shop has grounded itself in taking an ethical approach on beauty. From sourcing quality ingredients to rejecting animal testing, they pride themselves on creating naturally inspired beauty products that are good for us AND the planet.
But did you know that in 1987 – the same year yours truly came into this world – The Body Shop launched its Community Trade initiative.  And so started an ongoing commitment to fair trade by harnessing the skills of small scale farmers, artists and artisans to source ingredients and accessories in the poorest of countries. Today the initiative is running in over twenty countries benefiting over twelve thousand human beings who now have access to jobs & an income. 
This year, the shea butter range is celebrating twenty five years of community trade partnerships! The range originally came to life in Ghana where local women processed the shea butter by hand. In fact shea is the only crop farmed entirely by females, mean sales of shea-based items at The Body Shop are empowering these women with independence. 'There is a she in every Shea' represents the true identity of these products.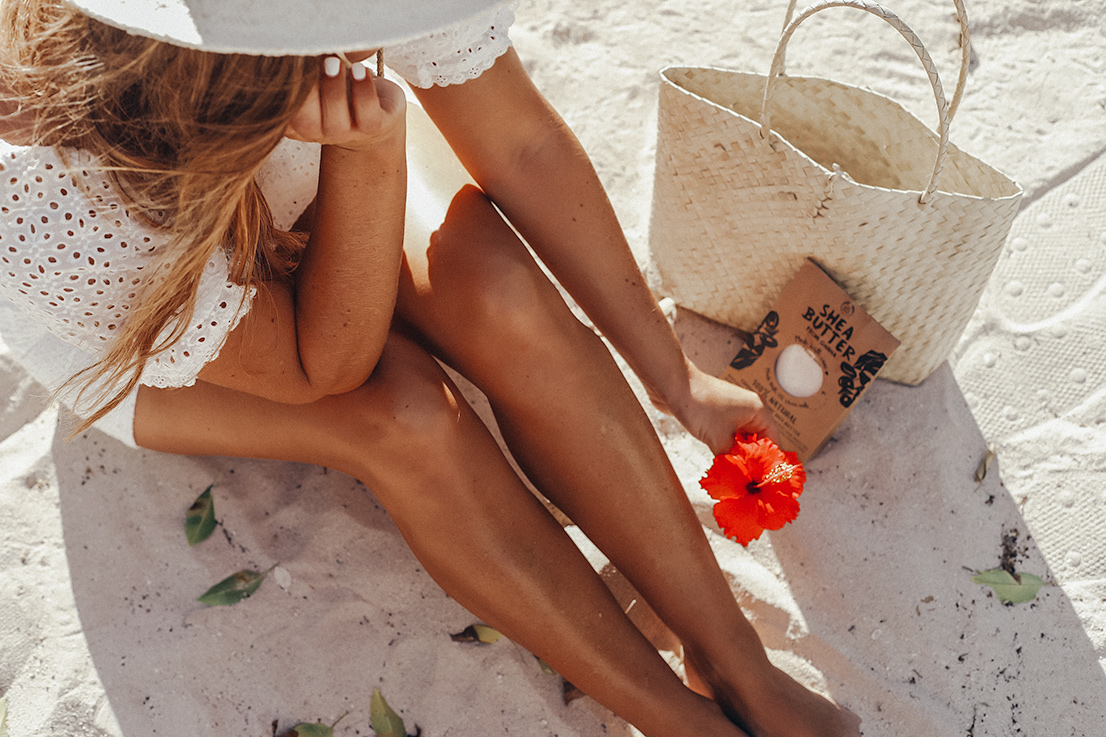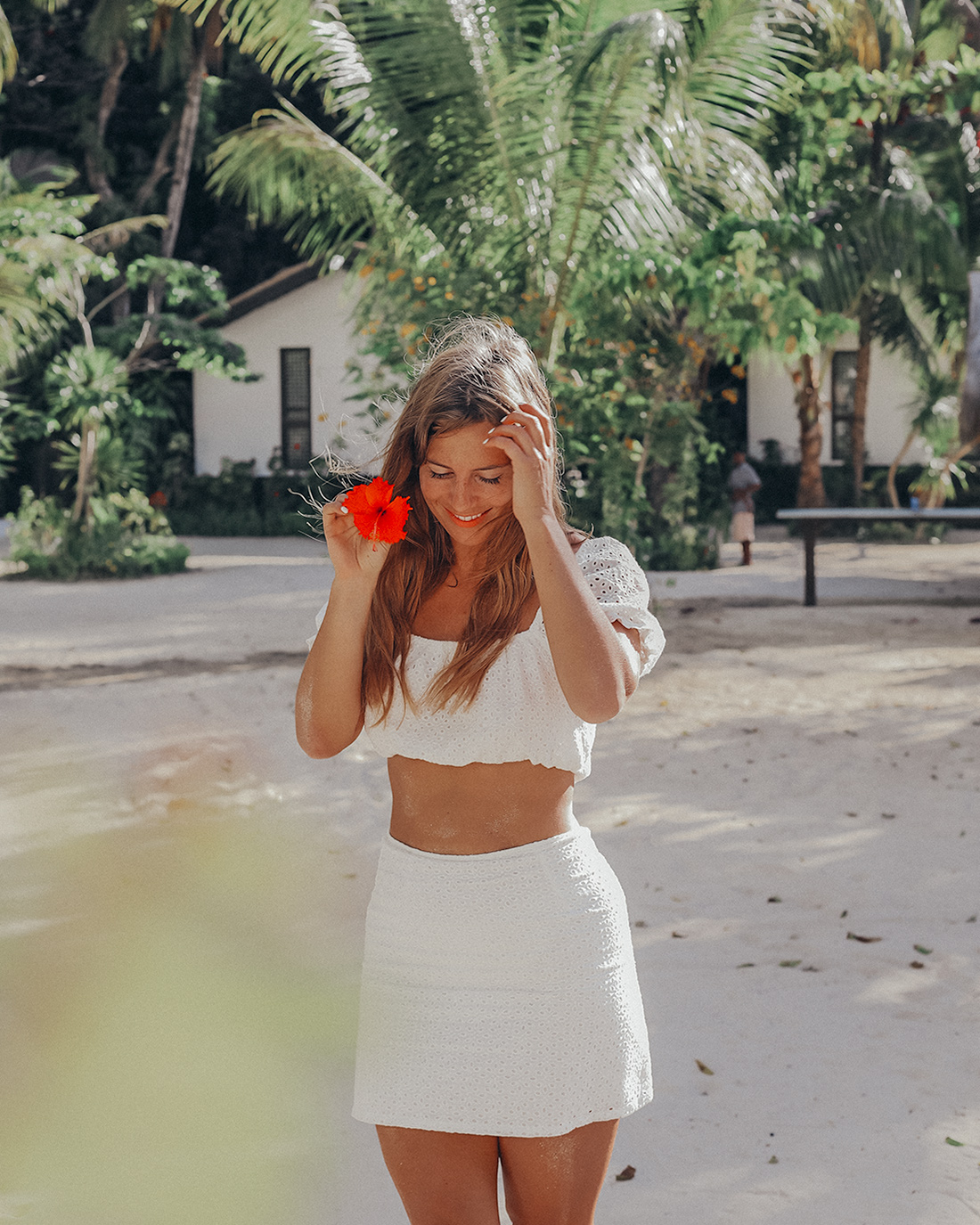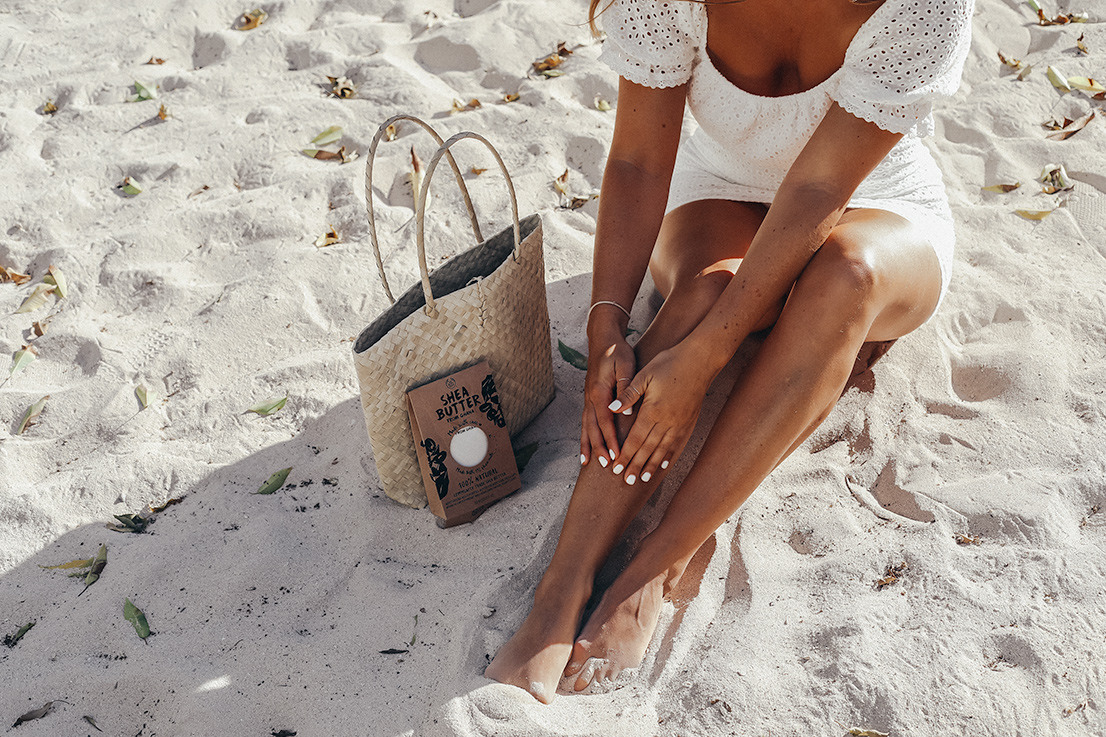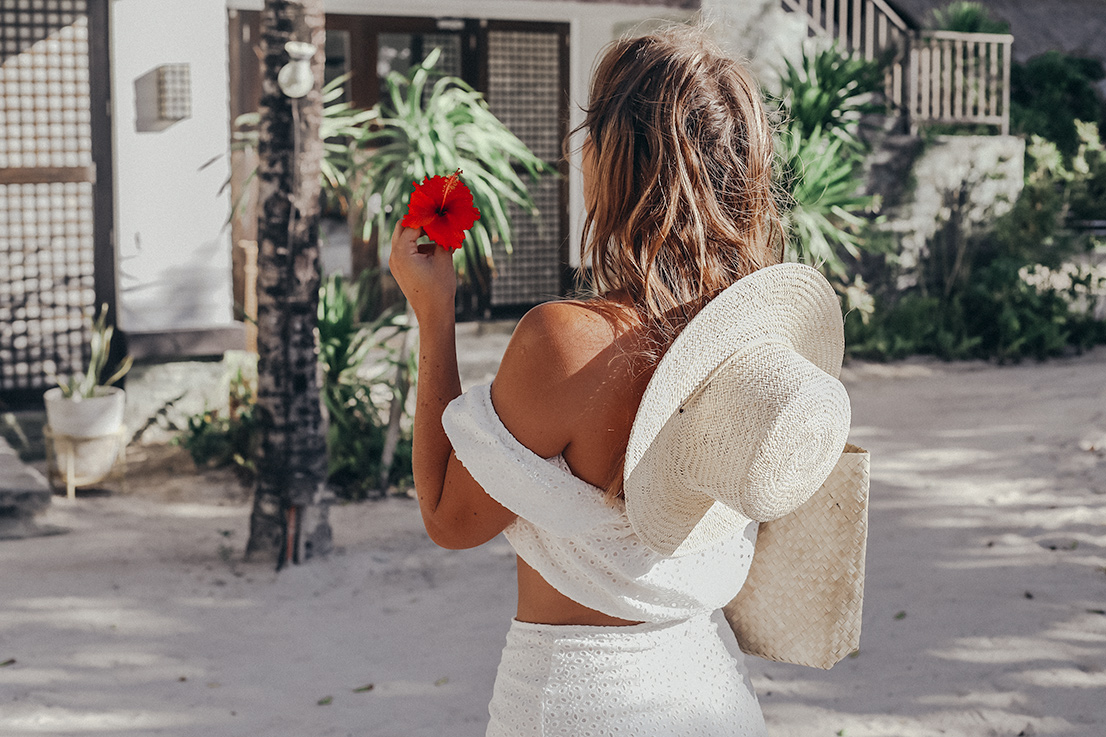 The Shea Body Range
To commemorate a twenty-five year partnership The Body Shop has released a fresh extended range of shea products with four new products including a 100% natural body butter which is a multi purpose product (winning!!) and the new addition of a hair care range. The introduction of new products will help support funding of the Tungteiya community in Ghana projects by an extra 30%.
So, what is it about shea? Why do we love it so much? In Ghana it has been used for centuries by the women to hydrate their skin against the harsh desert conditions. Personally, I love the fact it can be used for so many purposes & makes the most convenient travel companion. Recently I attended a workshop during which I had the opportunity to check out the new range & make some of my own DIY products.
The timing was perfect, it was just days before I was packing my bags for our tropical getaway. Top of my list was an easy hair mask I could use after long days getting salty at the beach. It was simple! Some shea butter & coconut oil mixed together & my holiday hair was sorted.  One sachet of shea butter can be used as a moisturiser, lip balm & hair treatment against the salty conditions. It saved my skin, my lips, my hair & my baggage allowance!  Check out the recipes here!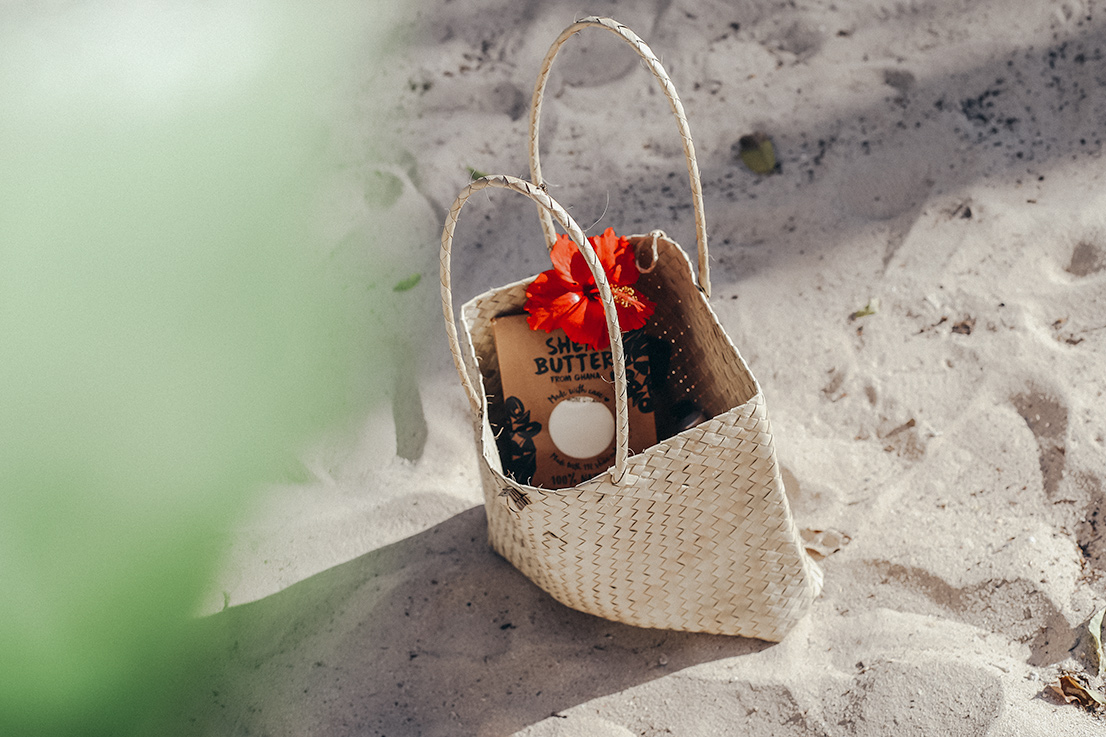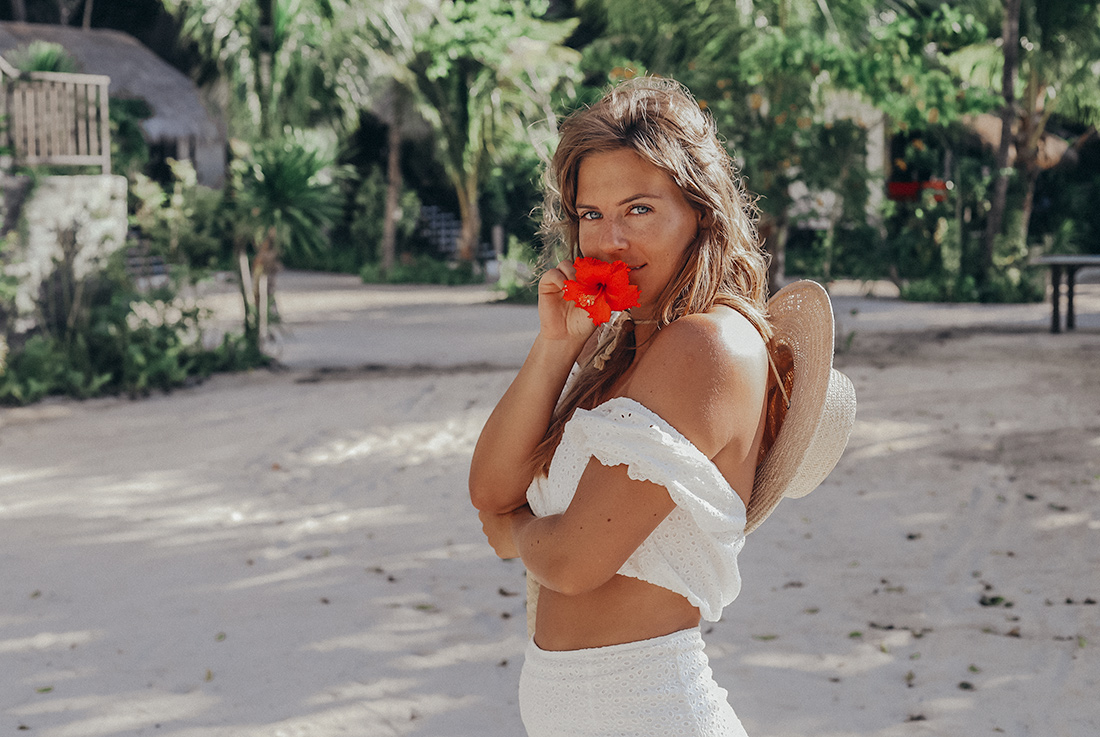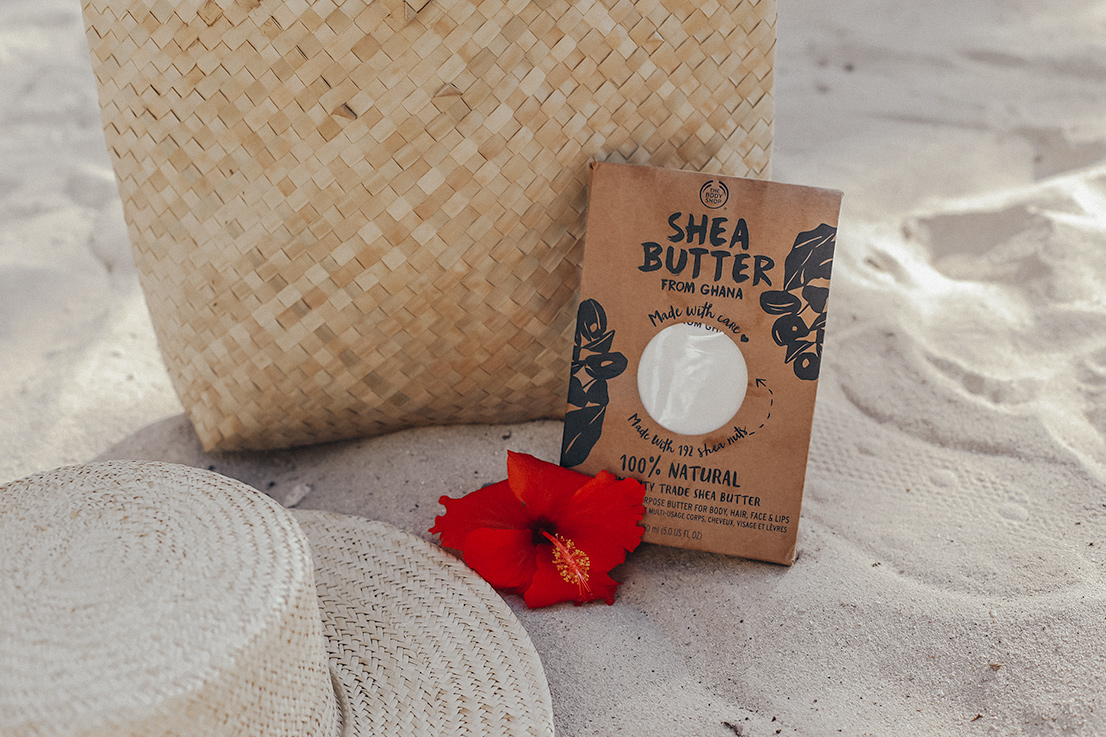 In today's environmental climate, more & more of us are thinking about the ethical impact before purchasing products. It's such an important question & certainly one we should be constantly asking ourselves every time. Especially in the often-shady beauty industry. So tell me, is your moisturiser helping the world?
This post is written in collaboration with The Body Shop.