All of a sudden it's less than a month away until Christmas! Everywhere you go carols are playing, mince pies are baking & those unavoidable shopping lists are getting longer. In particular though people are starting to panic about what they are going to buy everyone, despite the many personalized christmas gifts on the market these days, it is still a stressful time indeed. Thankfully there is one shopping destination that not only has everyone on your list covered, but at super affordable prices to keep your January credit card bill happy. From crisp linen & quality denim to breathable activewear & high-tech undergarments, once again Japanese mega-retailer Uniqlo has delivered. Plus you can also sneak in a treat or two for yourself while sorting out everyone else on your Christmas gift list. One for them, one for yourself right? That's my new December motto!
I know choosing gifts for the holiday season can be an overwhelming task, having to make sure that everyone you gift actually likes them or has some use for them. One thing you can almost never go wrong with is a personalised gift, probably something like a custom face pillow or mug that can be designed for any picture. So, if you want to gift someone who loves their portraits, or has pictures of cherished memories, then you might want to get that on an accessory they can keep for a while. If you want to take a different path, I have made that easy for you as well. To break things down for you guys I have rounded up some of my fave gifts you can pop under the tree this festive season. For Dad, I went with a stunning white linen shirt that I know he will love for the summer holidays. Plus at $49, it leaves room for some classic socks & jocks too! For mum, I tracked down this divine tan cardigan that contains both anti-microbial & anti-odour properties to keep her feeling fresh throughout the day. It also comes in a range of colours & for only $29 you can buy the whole rainbow (or snap up some for yourself)! Just quietly, I also know mum will absolutely love the colour. Parents sorted!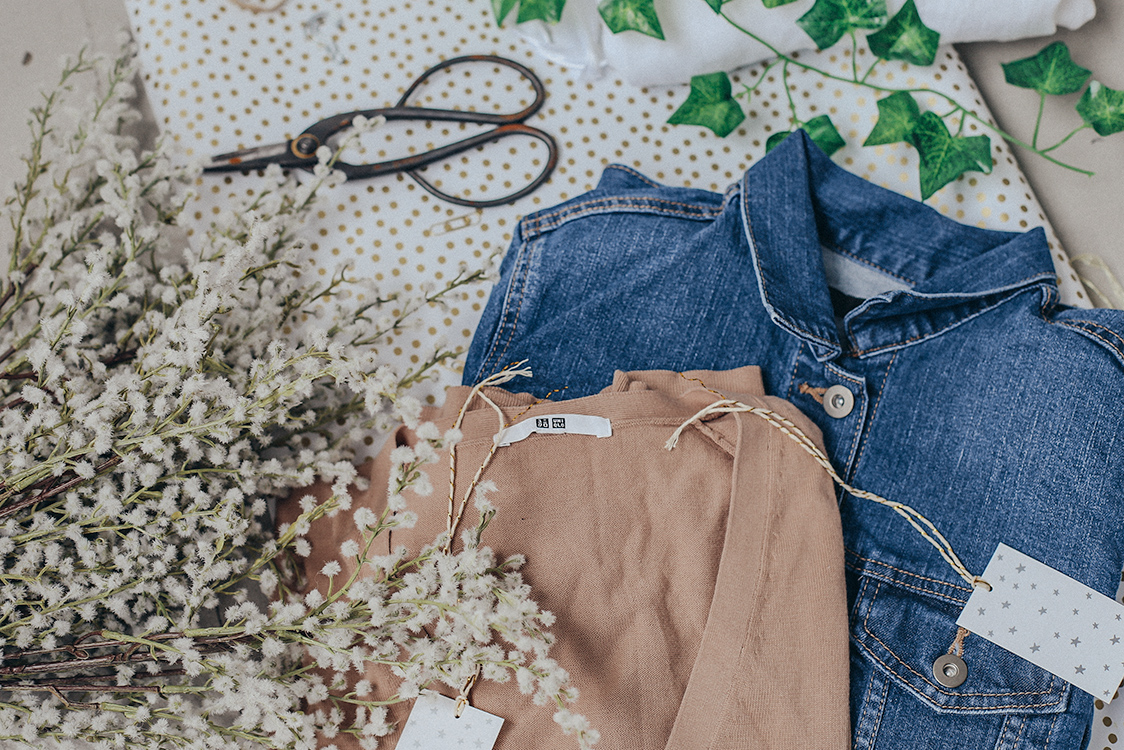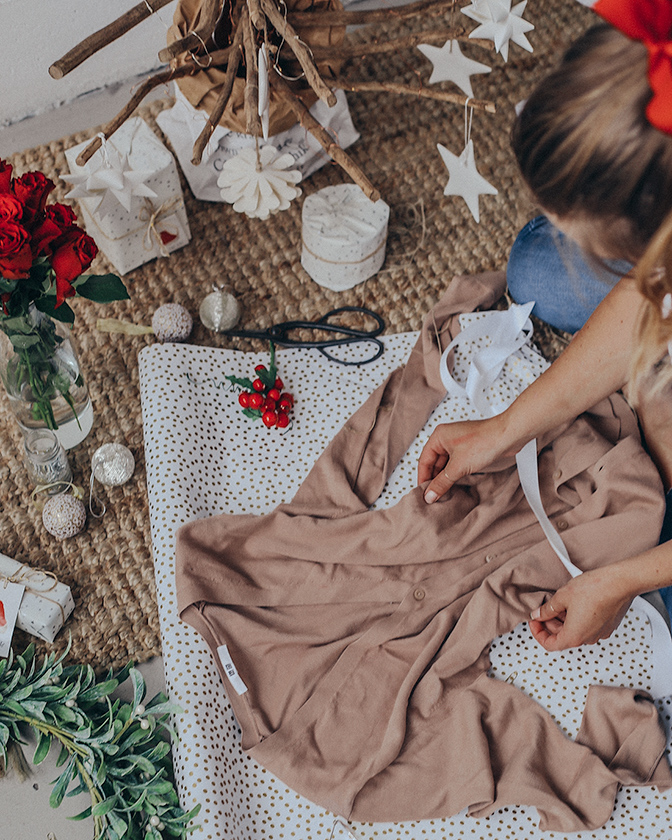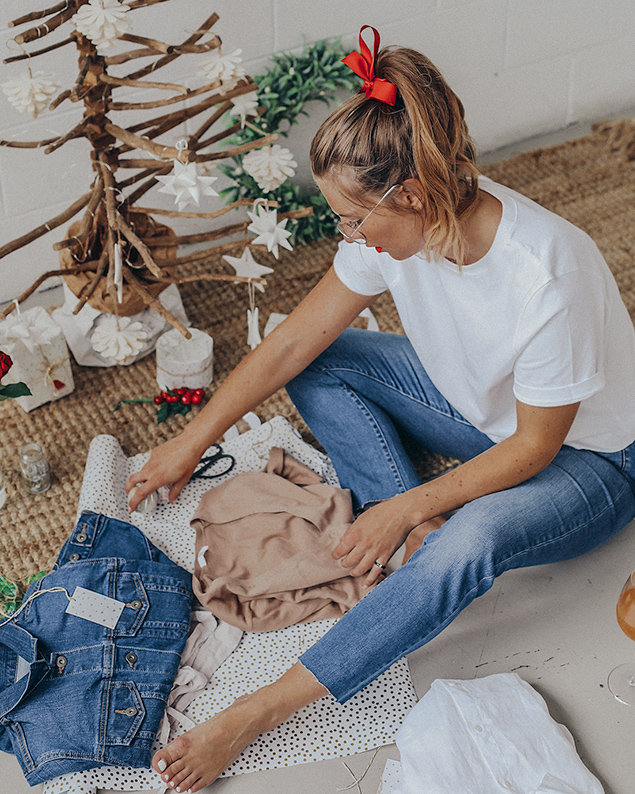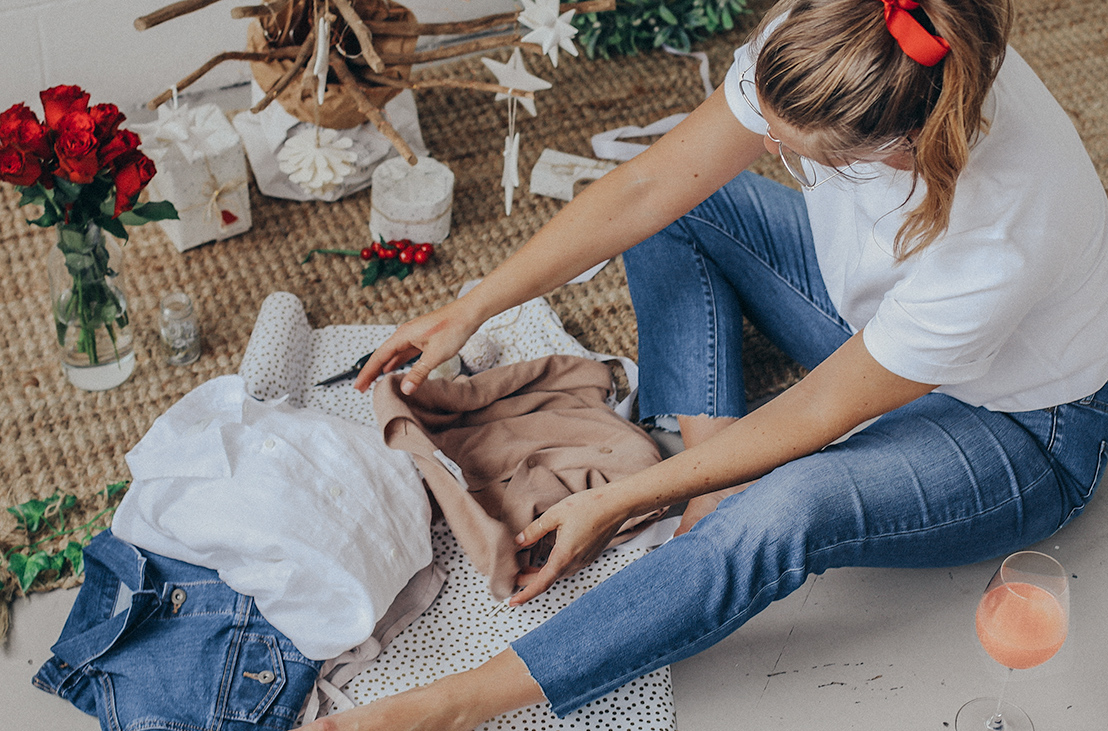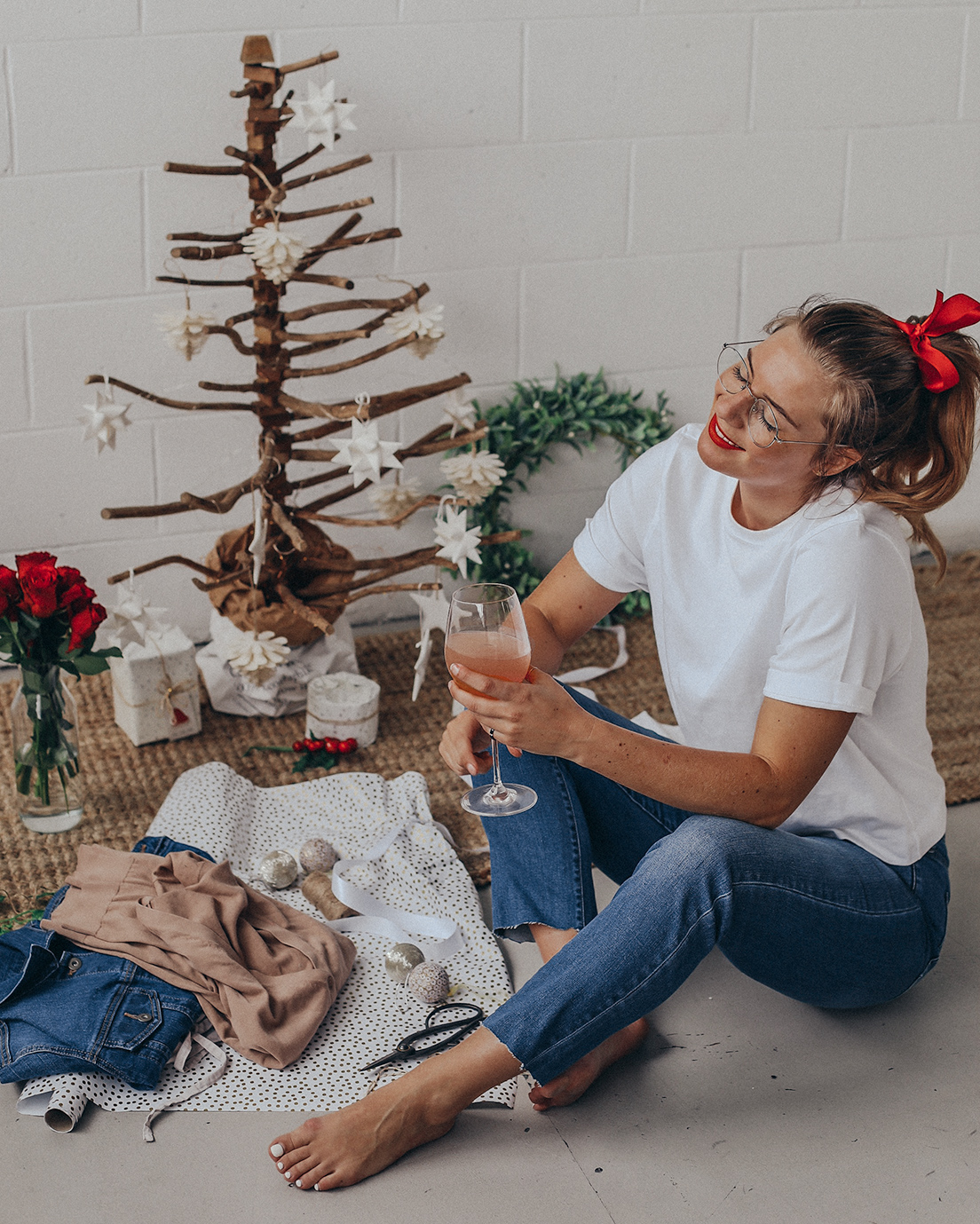 Everyone else was easy too! A soft-stretch denim jacket for my sister that is always a classic wardrobe staple & an old favourite that never goes out of style. One can never have too many shades of blue denim. Note, we did go $9 over budget with this one (guilty)! For my niece, I picked up the cutest little tulle dress that screams festiveness for under $30! They also have an adorable range of fluffy toys, so you can have all bases covered for the kids' Christmas gifts.
And to treat myself? I may have gone a little crazy in the linen department. From shirts to blouses & trousers to dresses, the Uniqlo linen range is not just extensive but super affordable to boot. With nothing over $60 you can certainly stock up for your next tropical holiday. I think my personal favourite are the linen shorts, they are the perfect length, loose-fitting for comfort & come in seven shades that have you feeling like you're choosing gelato flavours. I love pairing mine with a plain tee and light blazer – bellissimo! One of my friends also suggested that I check out Nicole Miller clothing, which has some adorable dresses and cashmere hoodies.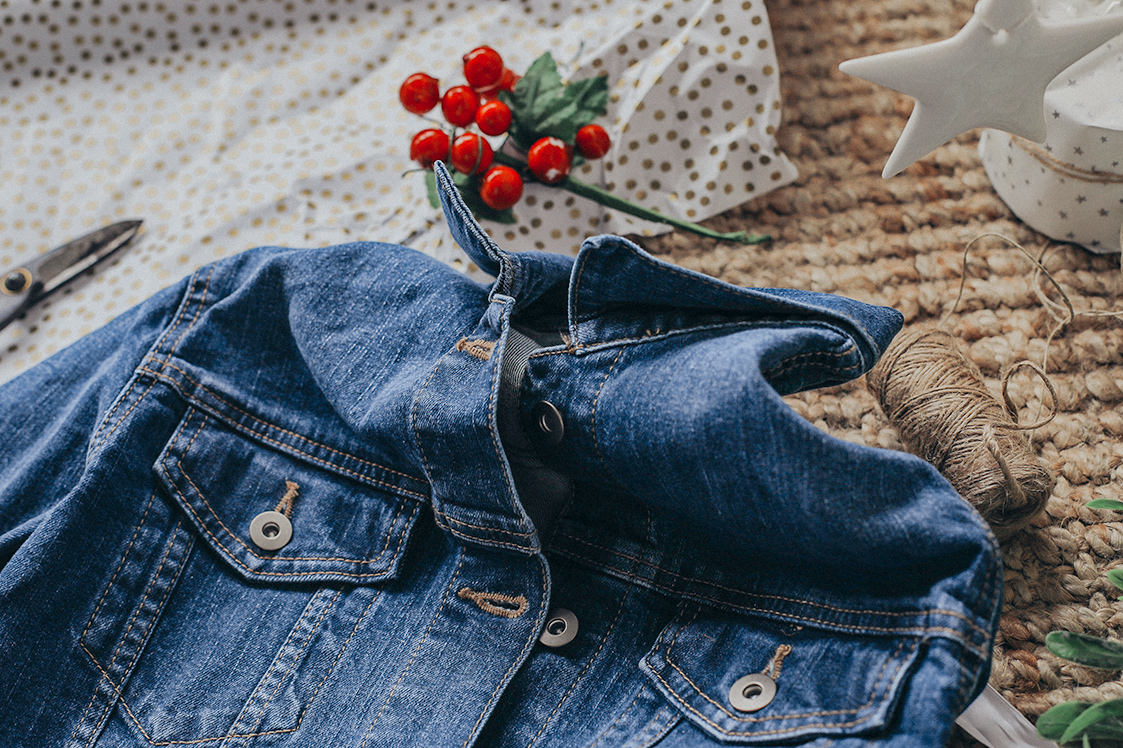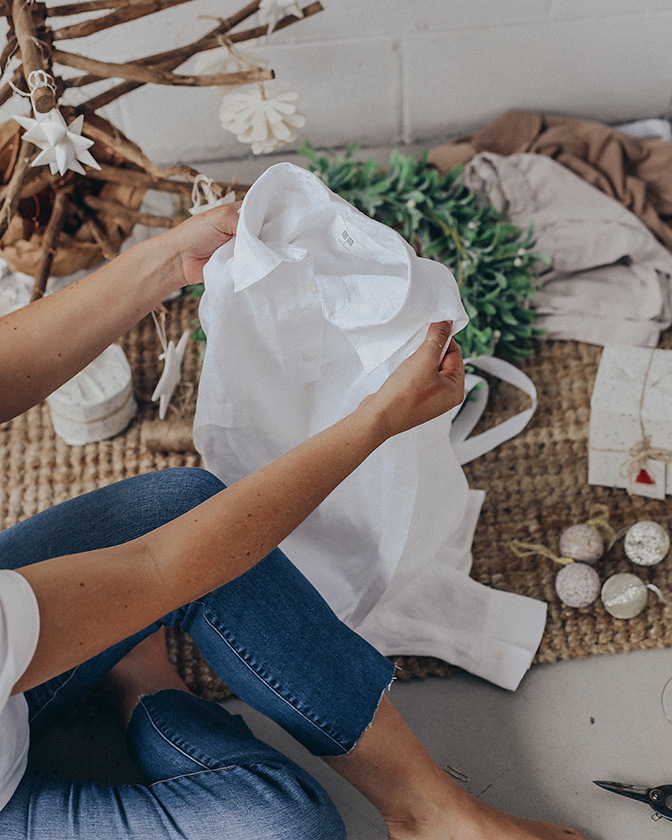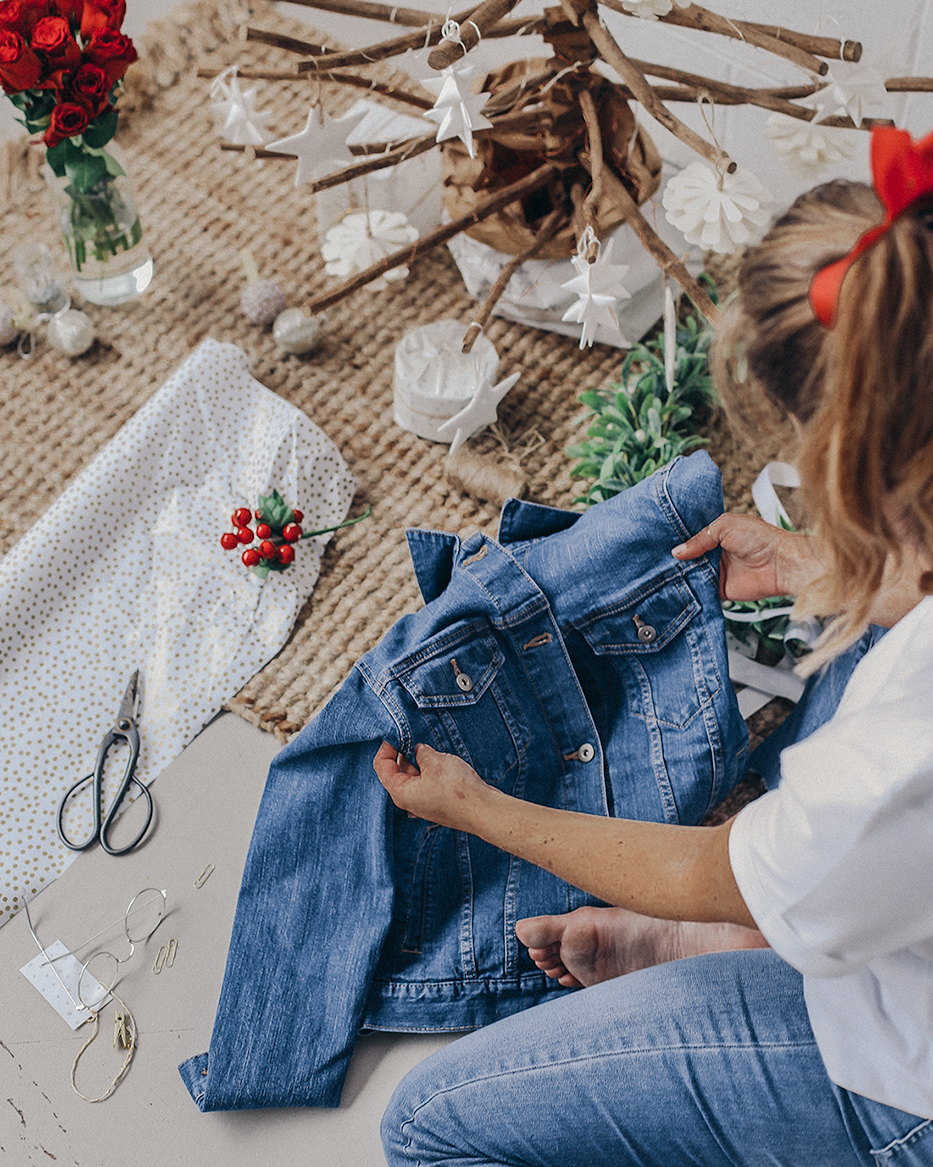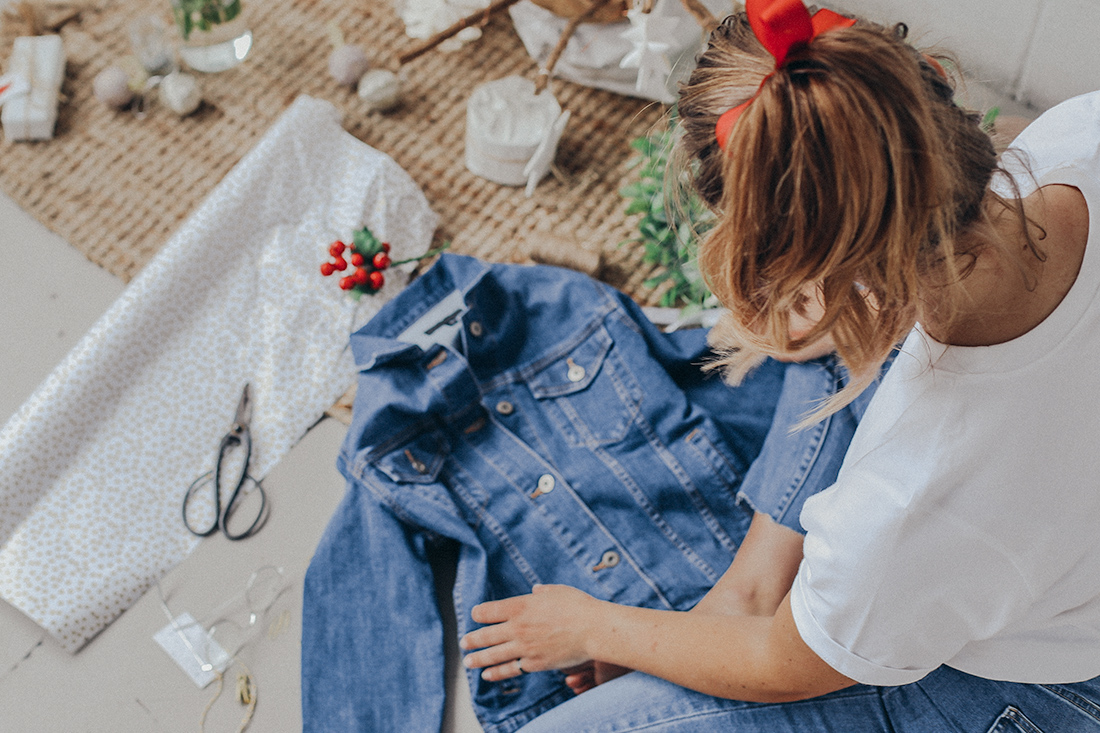 At Uniqlo this Christmas you really can embrace the festive spirit by giving what you love & loving what you give. Check everyone off Santa's nice list with some super affordable options that won't break the end-of-year bank. I know I'll be adding a few extras into my shopping bag to gift myself that's for sure! The denim jeans I am wearing here just HAD to come home with me (stretchy goodness alert)!
So tell me, who is on your Christmas gifting list this year? Hopefully you now have some fresh ideas! Merry shopping guys!